SMART DESIGN | SC Johnson
2008-2009
GLADE Fragrance Aerosol
Glade is one of SC Johnson's largest and most recognized brands. With products in a range of fragrance categories such as candles, diffusers and plug-in's the core and heritage of their business is in aerosol air fresheners. This large, low margin category has a dedicated following but has struggled to attract new consumers and expand into more premium segments. 
After a comprehensive research phase where designers and researchers studied the needs, attitudes and habits of US consumers a concept emerged that aimed to redefine the experience of using a fragrance aerosol. The benefit of aerosol is that it delivers fragrance quickly and efficiently, but the traditional spray can carries a stigma. Both the harsh sound and the utilitarian design often drew negative associations to harmful products such as spray paint, pesticides and harsh cleaners. The team also learned that loud graphics and colors also contributed to users hiding the products which in turn led to less frequent use.
Design Strategy
Design Research
Industrial Design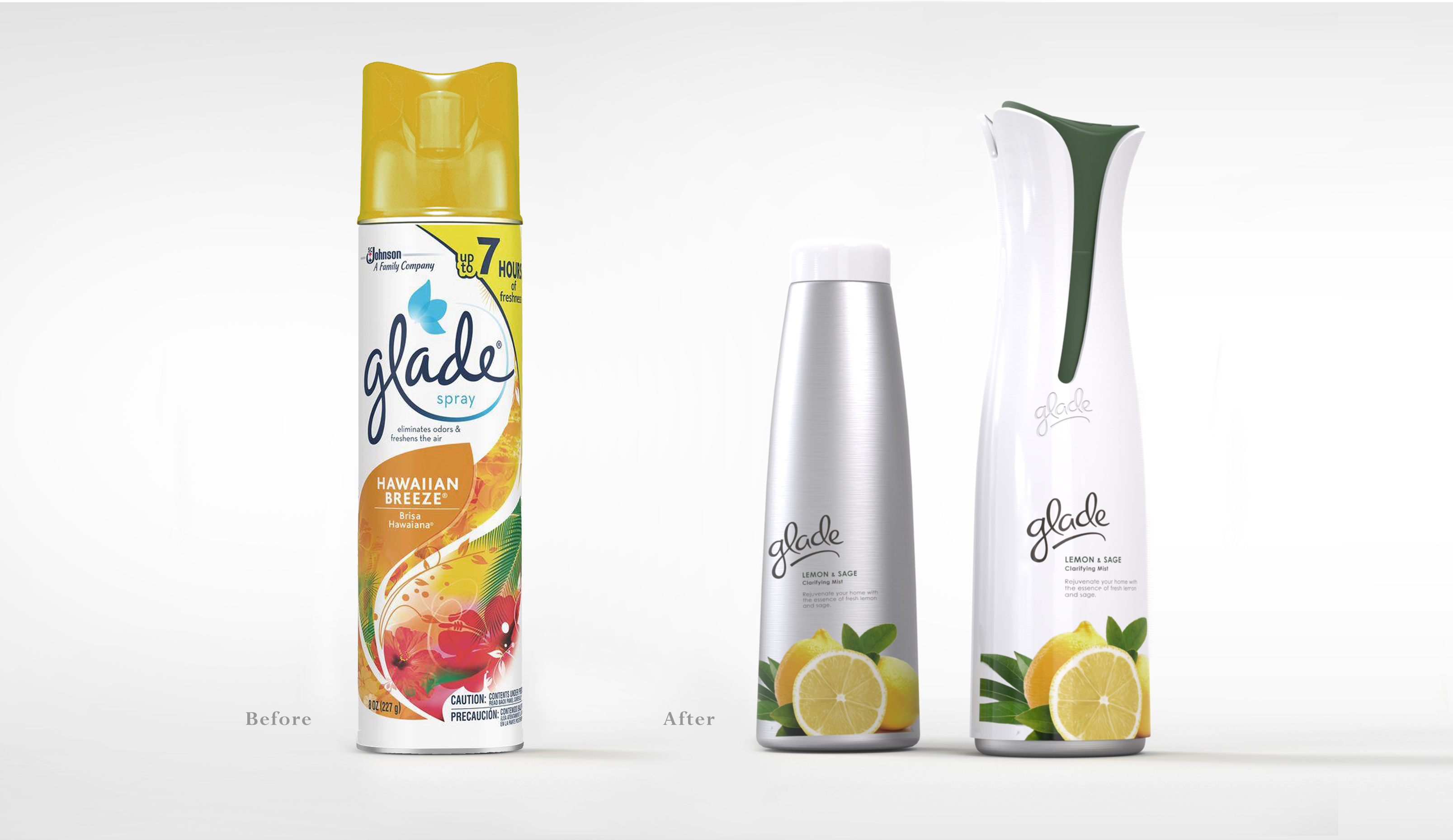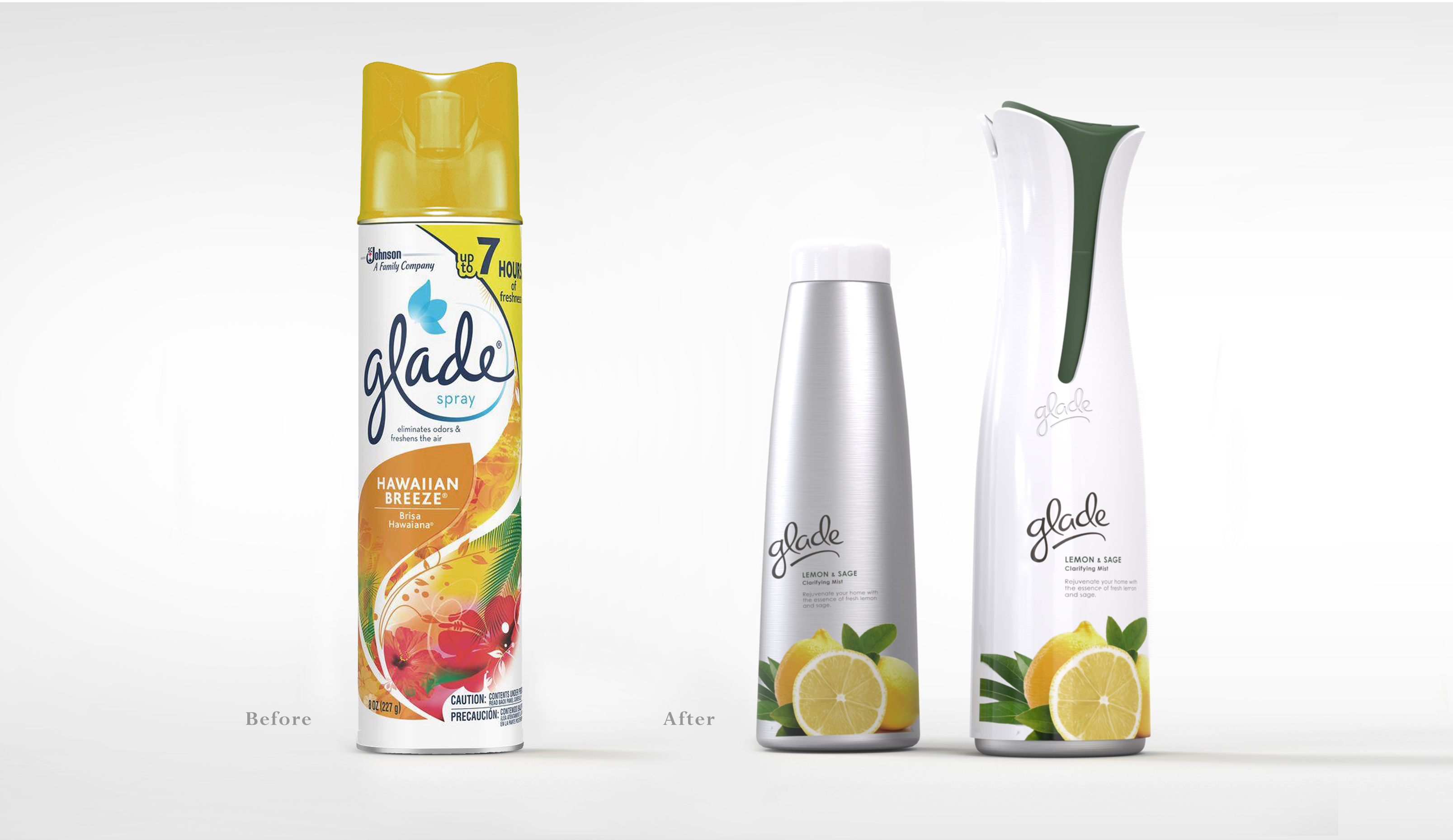 DESIGN CONCEPT
The final design concept introduced a refill model and a new type of trigger mechanism that allowed the user to gently squeeze the neck of the can to activate the spray. The new trigger design distinguished itself from other "index-finger-triggered" spray products in the SCJ portfolio (Raid, Scrubbing Bubbles & Pledge) with a more approachable and own-able interaction for a Glade fragrance product. The refill can is made from hydro formed aluminum and is not only recyclable but allow a more approachable and elegant form factor compared to the traditional straight walled steel can. The form is inspired by objects we frequently handle and leave out in our homes. The removable label give users the option of a more discrete fragrance solution.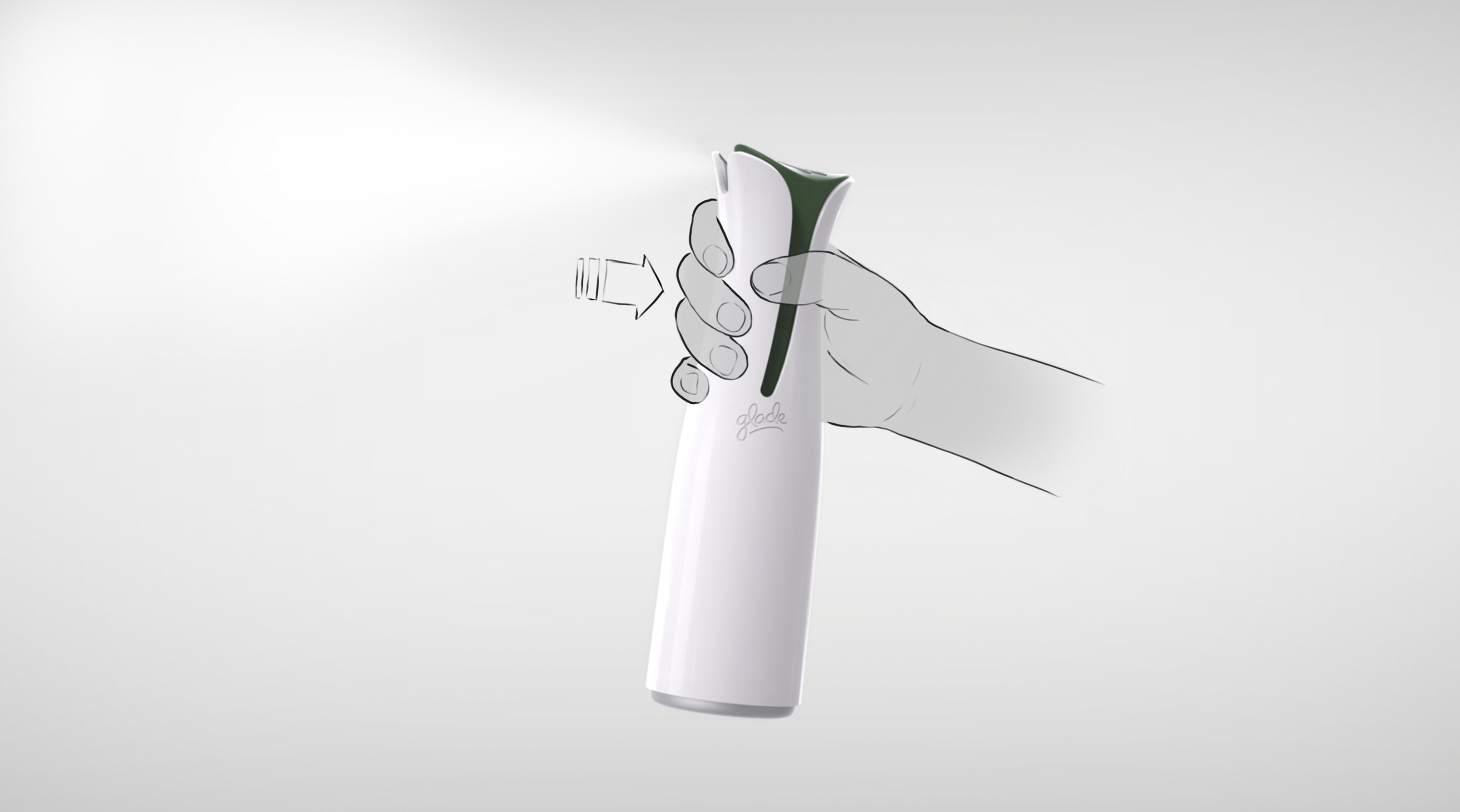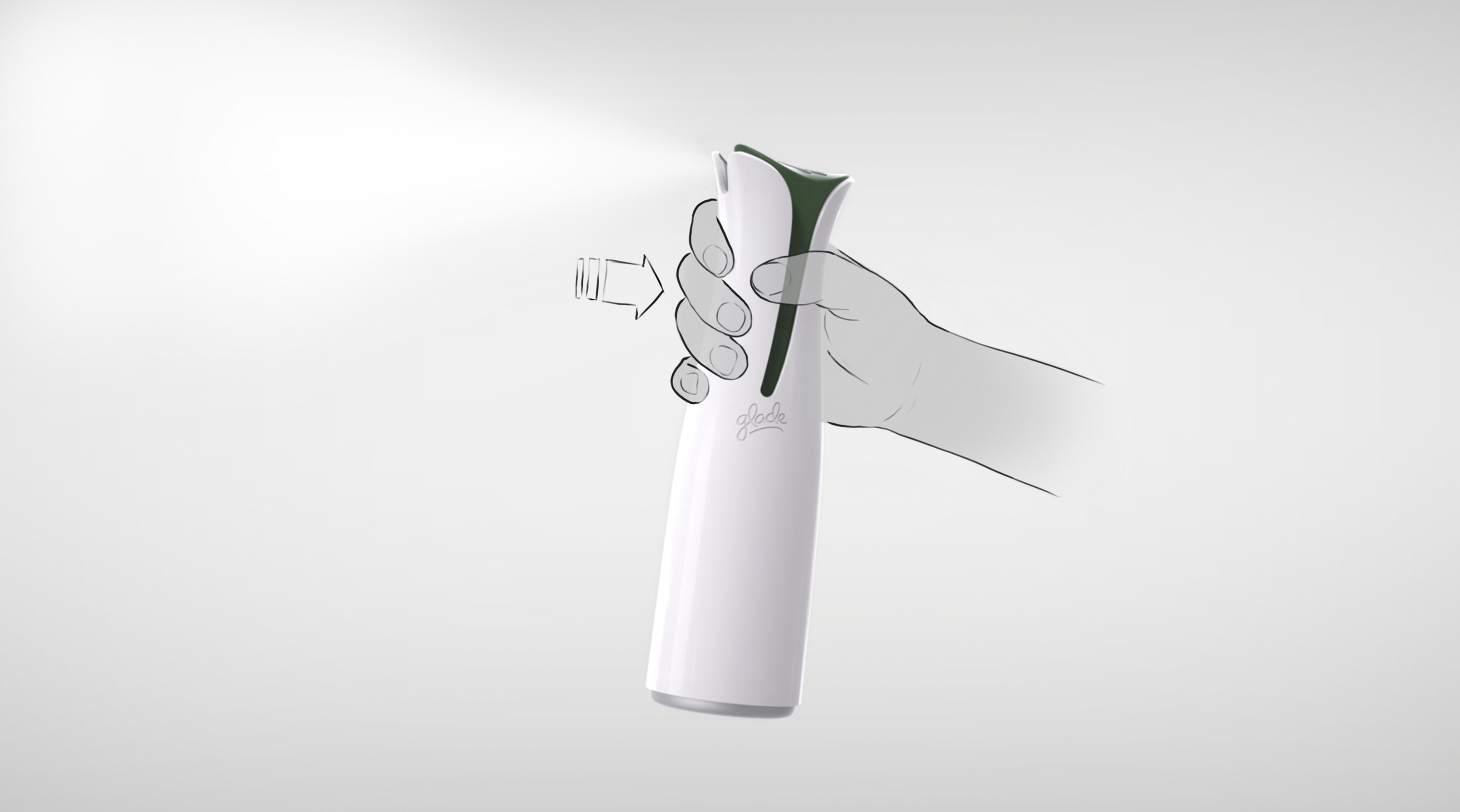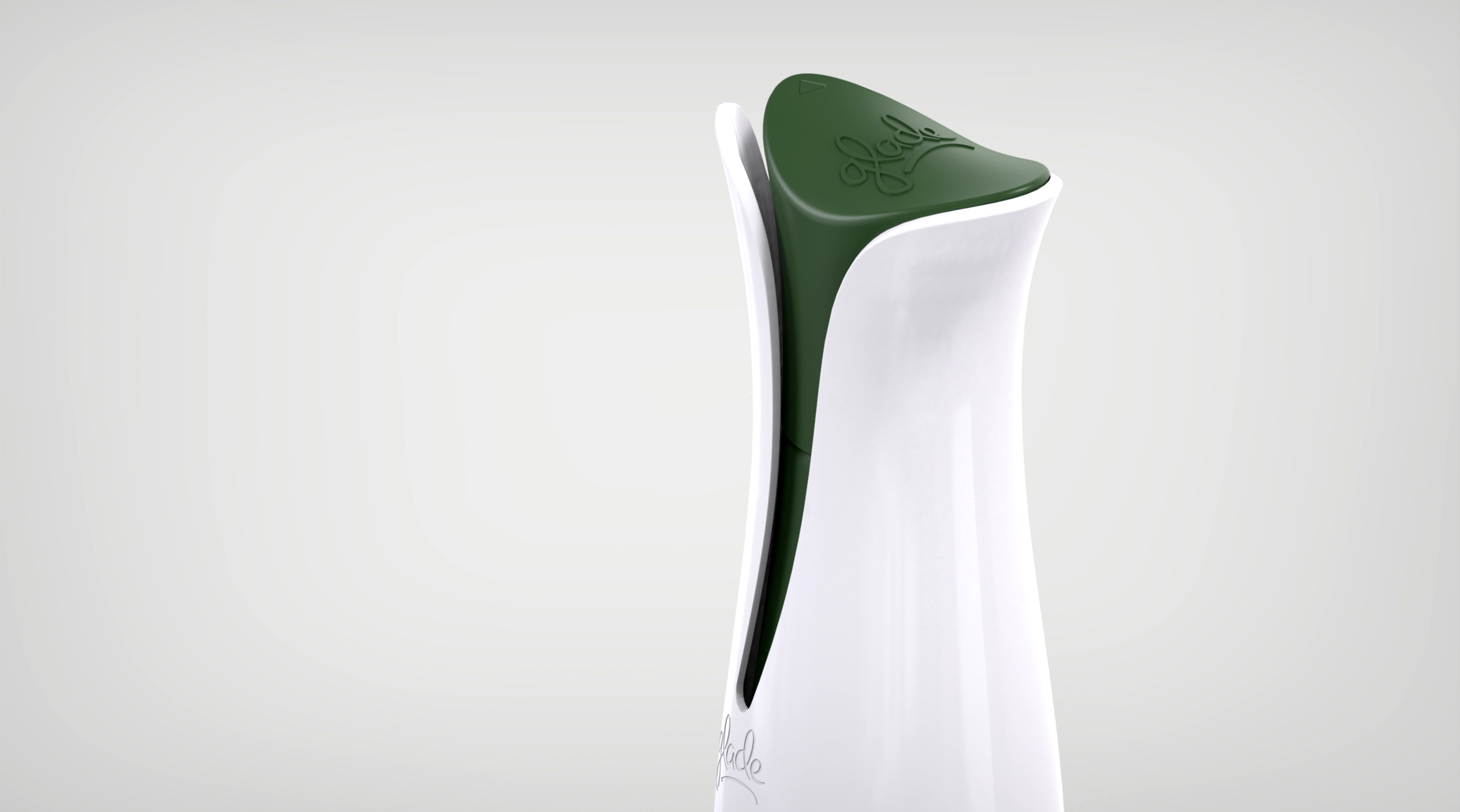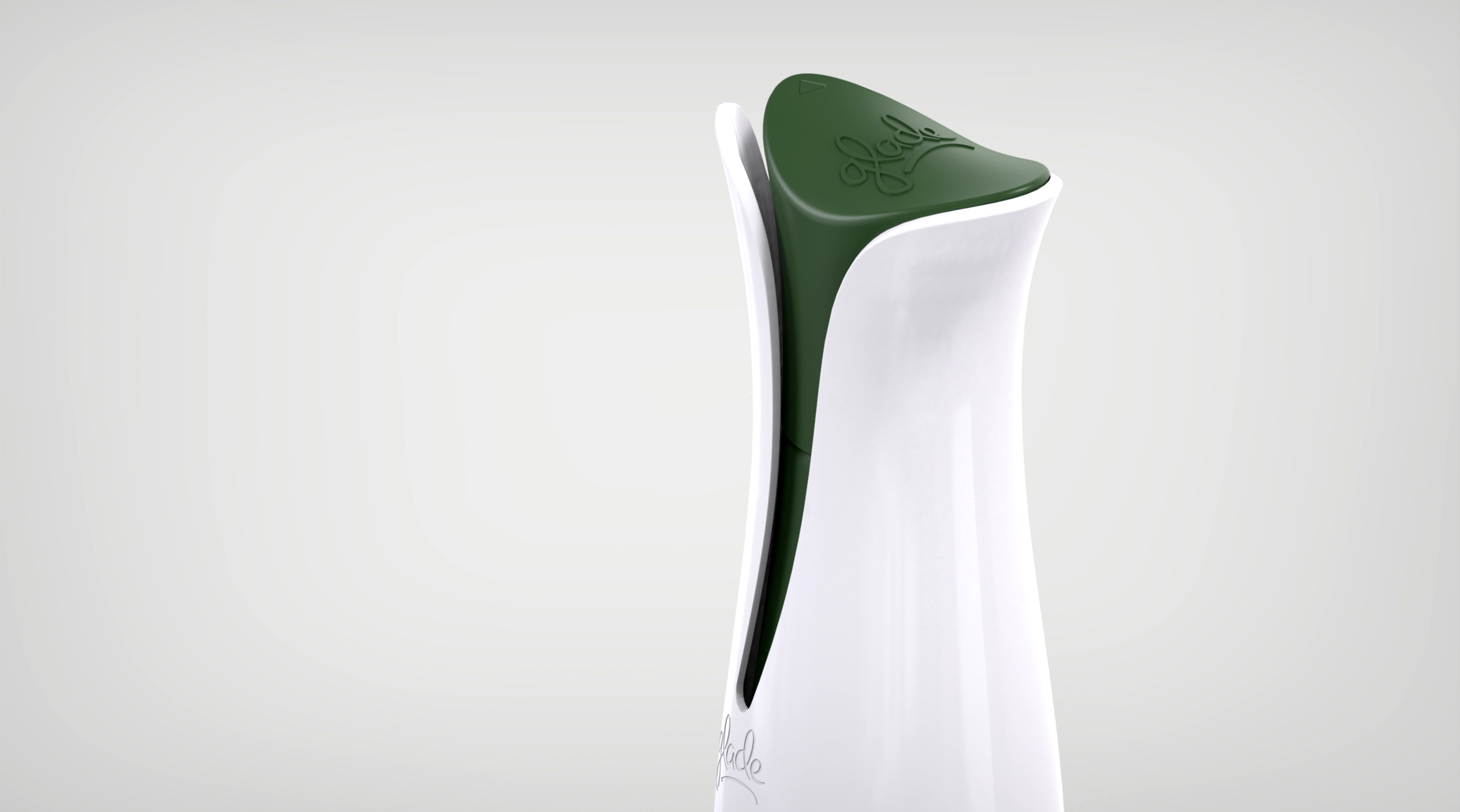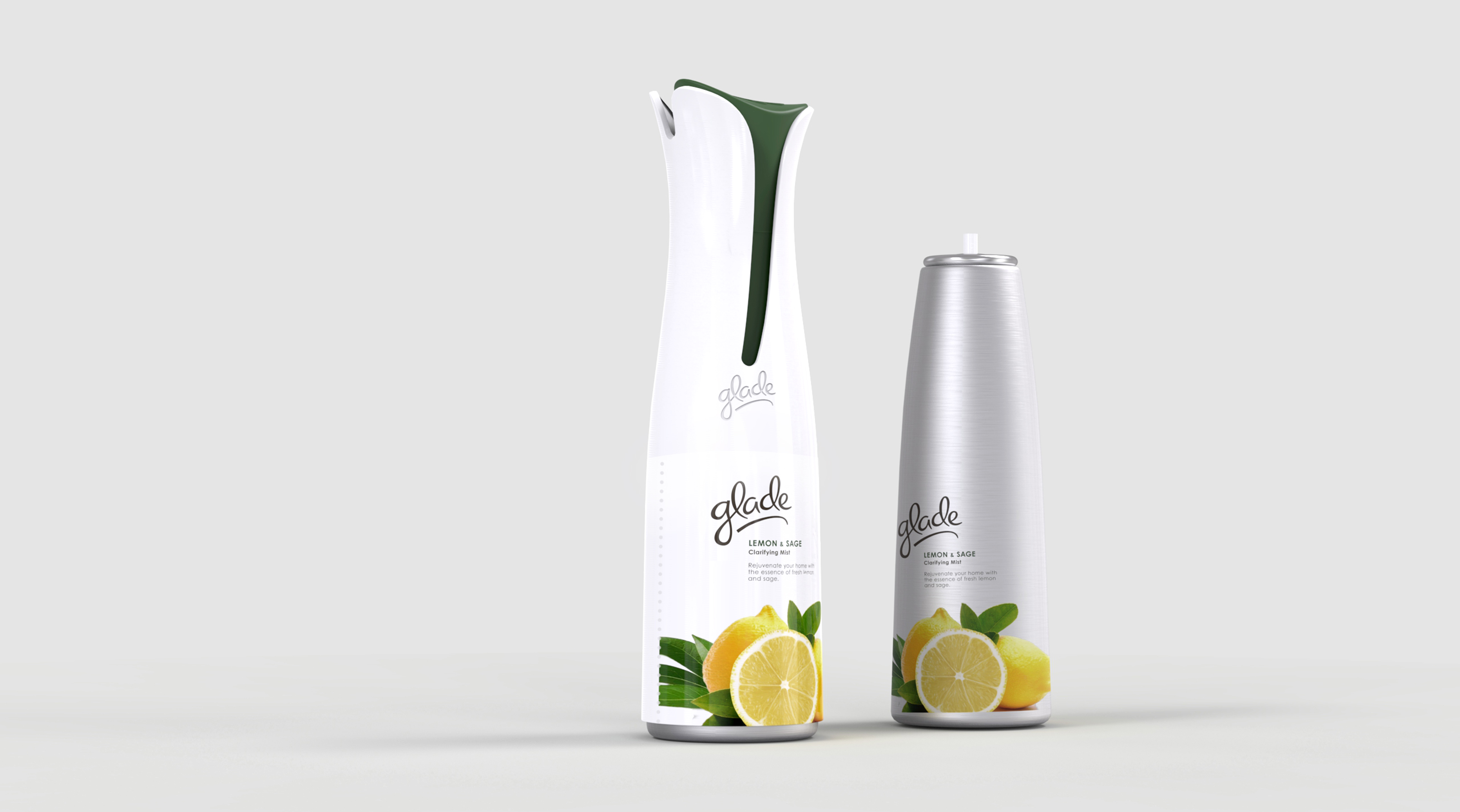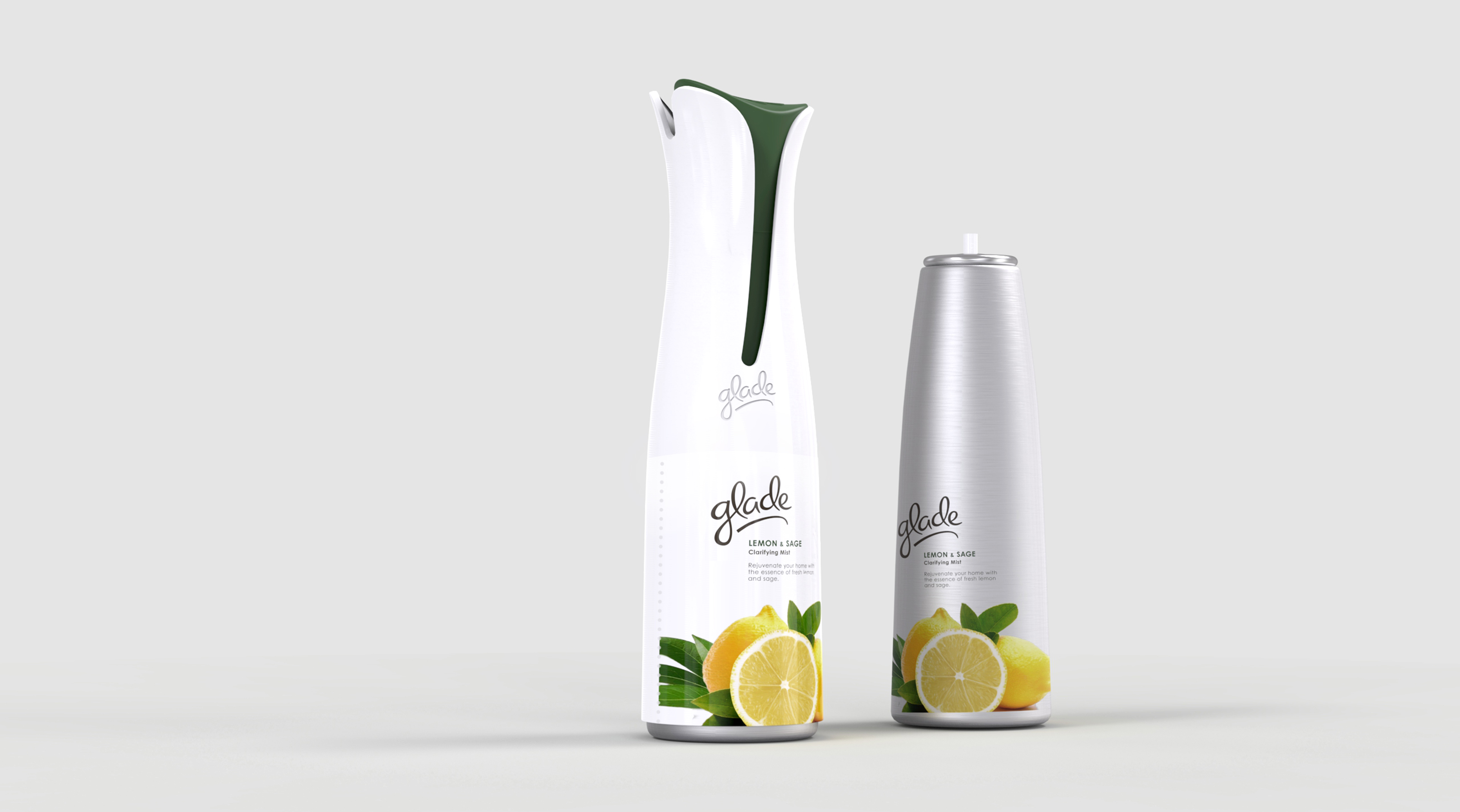 Like what you see?
Let's work together
[unex_ce_button id="content_4nm7v6gb4" button_text_color="#000000" button_font="regular" button_font_size="14px" button_width="auto" button_alignment="center" button_text_spacing="2px" button_bg_color="" button_padding="10px 60px 10px 60px" button_border_width="1px" button_border_color="#000000" button_border_radius="5px" button_text_hover_color="#ffffff" button_text_spacing_hover="2px" button_bg_hover_color="#000000" button_border_hover_color="#000000" button_link="eileen@eileenchiang.com" button_link_type="email" button_link_target="_self" has_container="1" in_column=""]GET IN TOUCH[/ce_button]