Drinkfinity
Beverage System
Drinkfinity is the result of a multi year innovation relationship between Pepsi Co and Smart Design. This project was the initial design phase of this initiative which was produced and beta launched in limited South American markets in 2013-2014. The Drinkfinity beverage platform is responding to the trend of reusable water bottles and the larger focus on sustainability and health among consumers.

Unlike traditional soft drinks that are mixed and bottled in a plant the unique design of the 2 oz flavor pod separates wet and dry ingredients such as flavors, sweeteners and vitamins until the pod is docked to the Drinkfinity bottle. This new pod system drastically reduce the amount of ingredients needed for making a traditional soft drink shelf stable while also reducing the cost of shipping by letting consumers use water from their taps.
Team Lead
Industrial Design
User Experience
CMF Development
User Research & Testing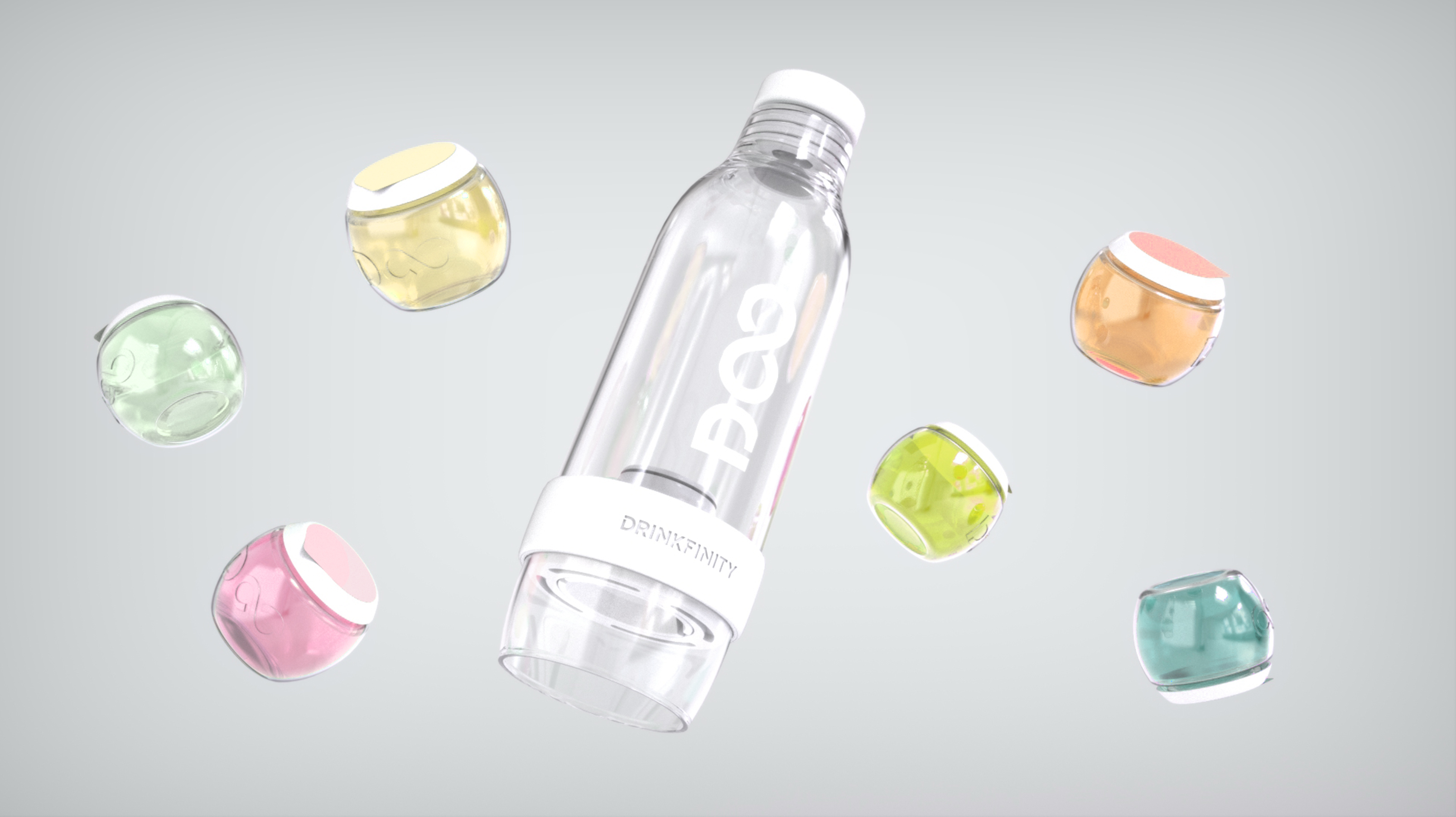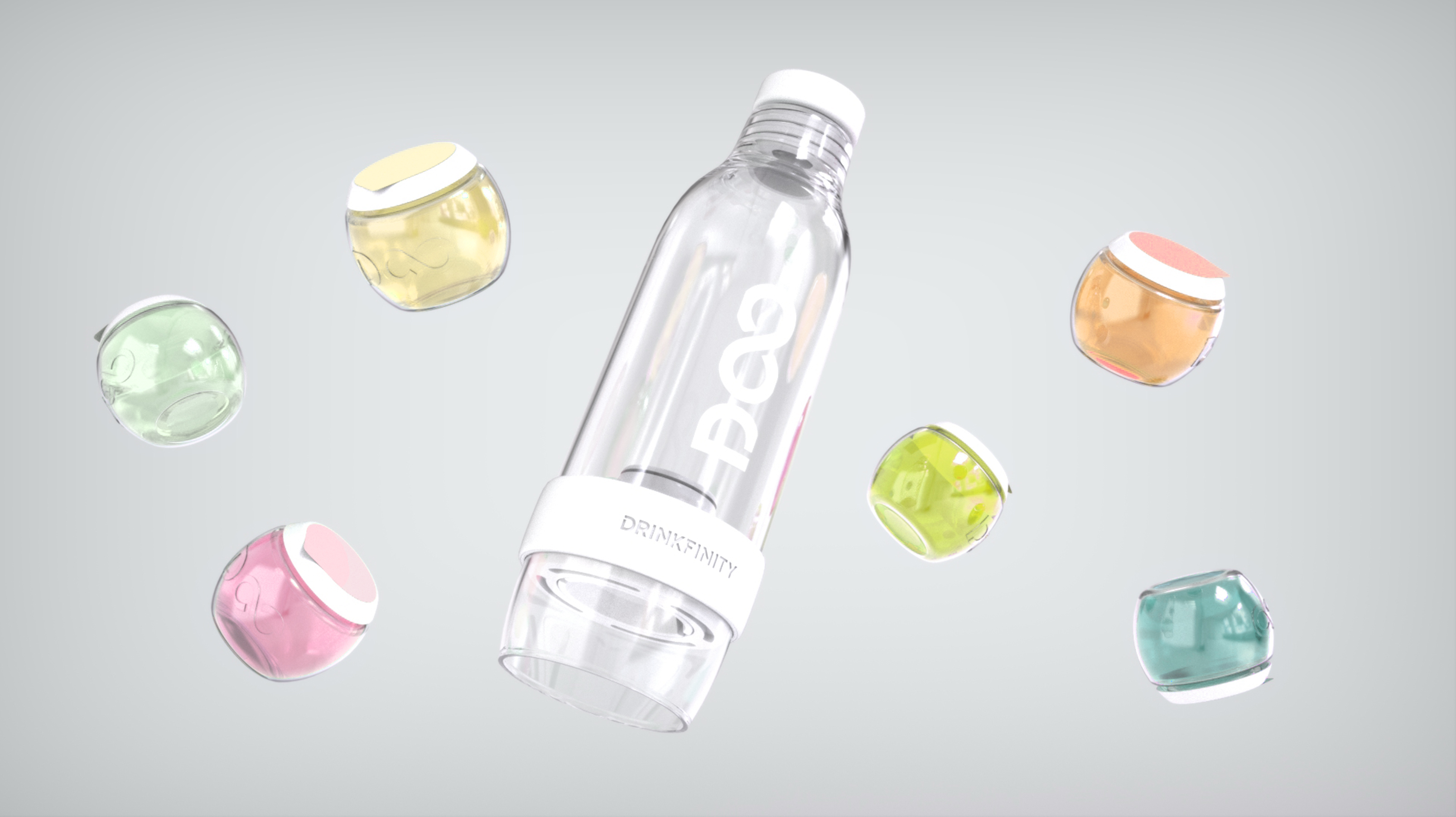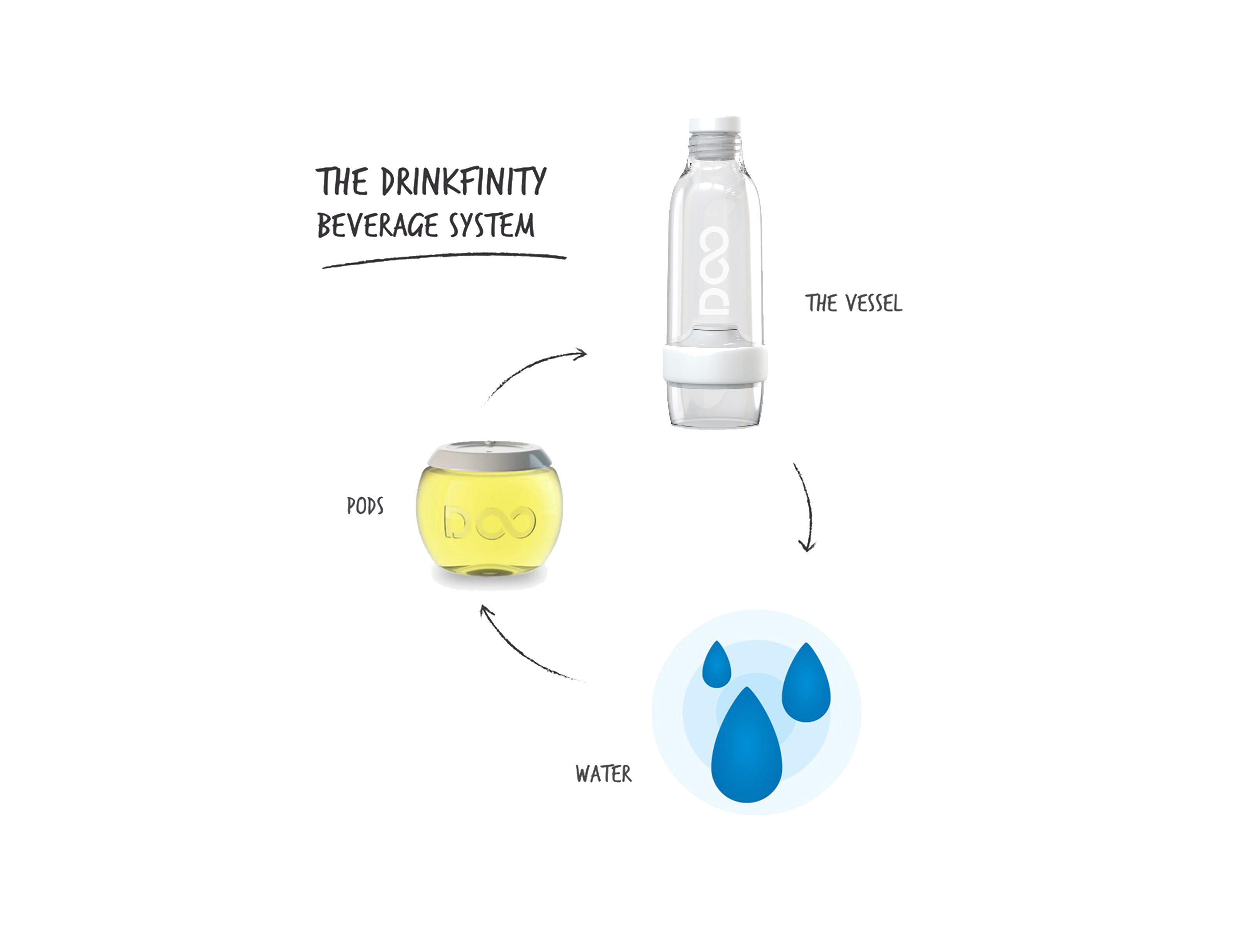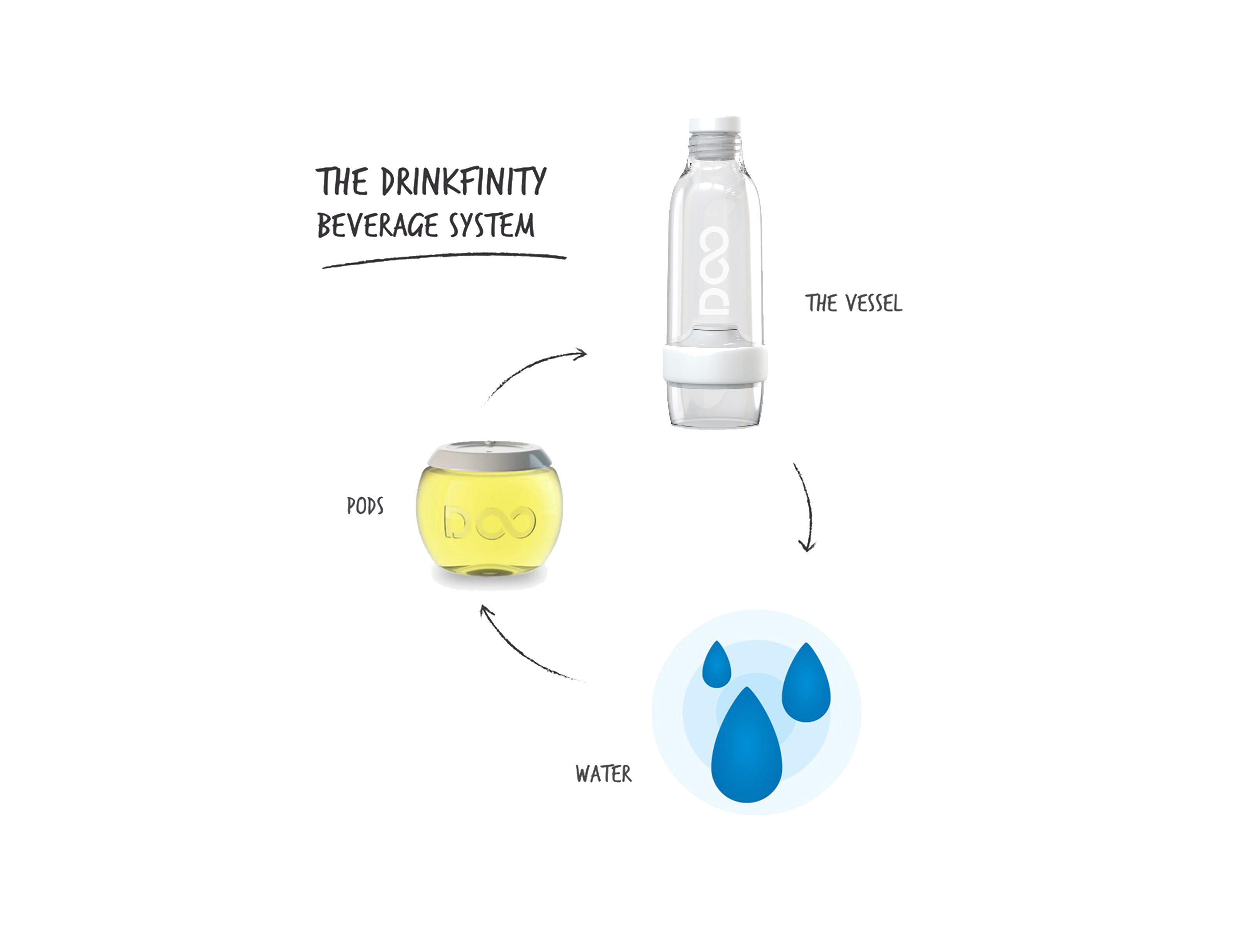 The beverage system was designed to create a playful and engaging experience. The rounded and playful form of the pod provide structural rigidity while clearly showing it's contents. The plastic cap seals the pod and contains the dry ingredients that mix with liquid when the pod is pierced.

When inserting the pod into the base of the Drinkfinity bottle it's contents mix with the water. The pod is held securely by a spring mechanism while the liquids flow freely beteen the bottle and the pod . The bottle mechanism went through a number of revisions to ensure a water tight connection and easy handling by the user.
The final design of the bottle incorporates a twisting band that ejects the empty pod into the trash with a satisfying pop. Special attention was given to the design of the neck and bottle shoulder to ensure a smooth and comfortable drinking experience. The generous diameter and internal cap threads help the bottle feel smooth like glass on the lips and minimize the chance of dripping. The silicone band and cap were offered in a number of colors to help users personalize and identify their personal bottle.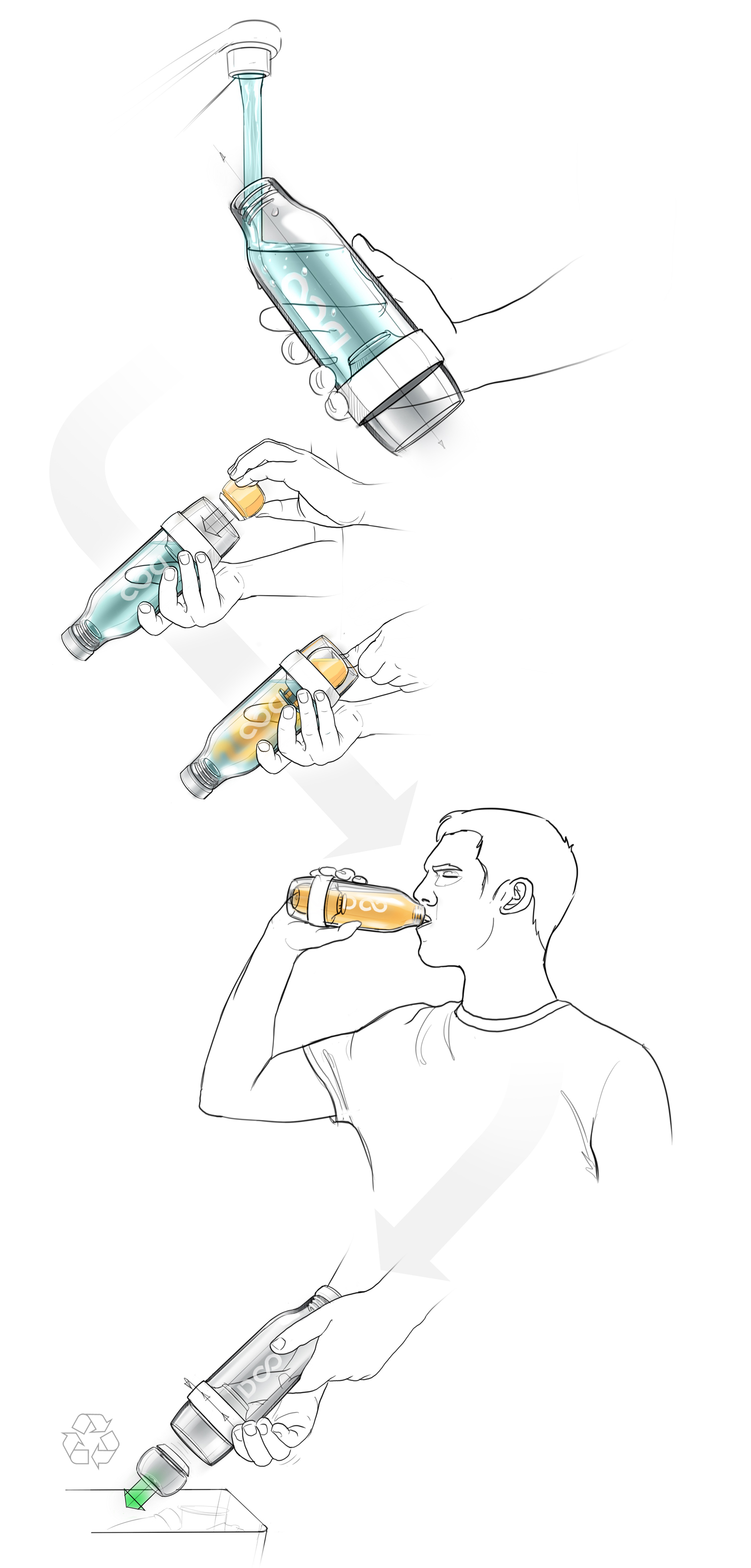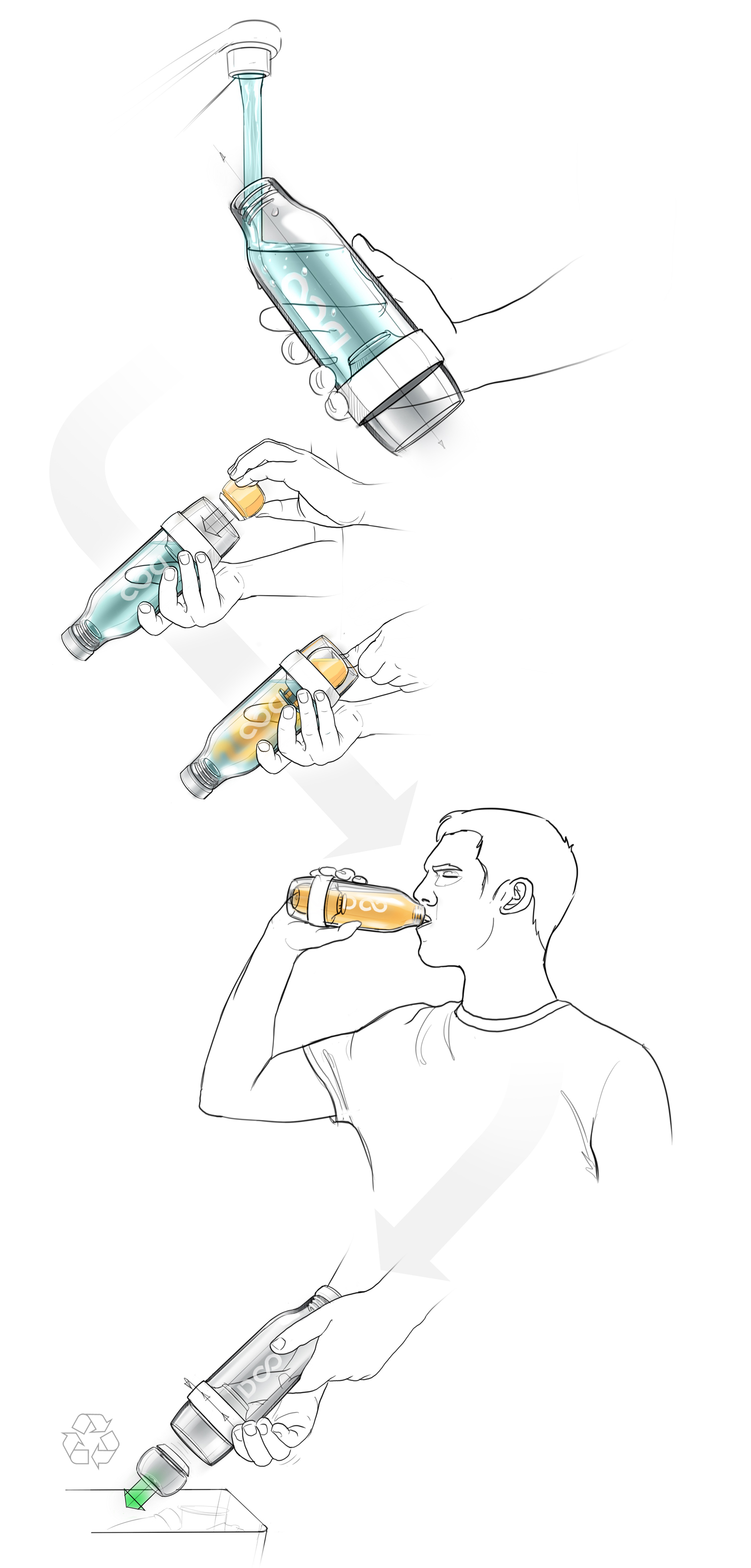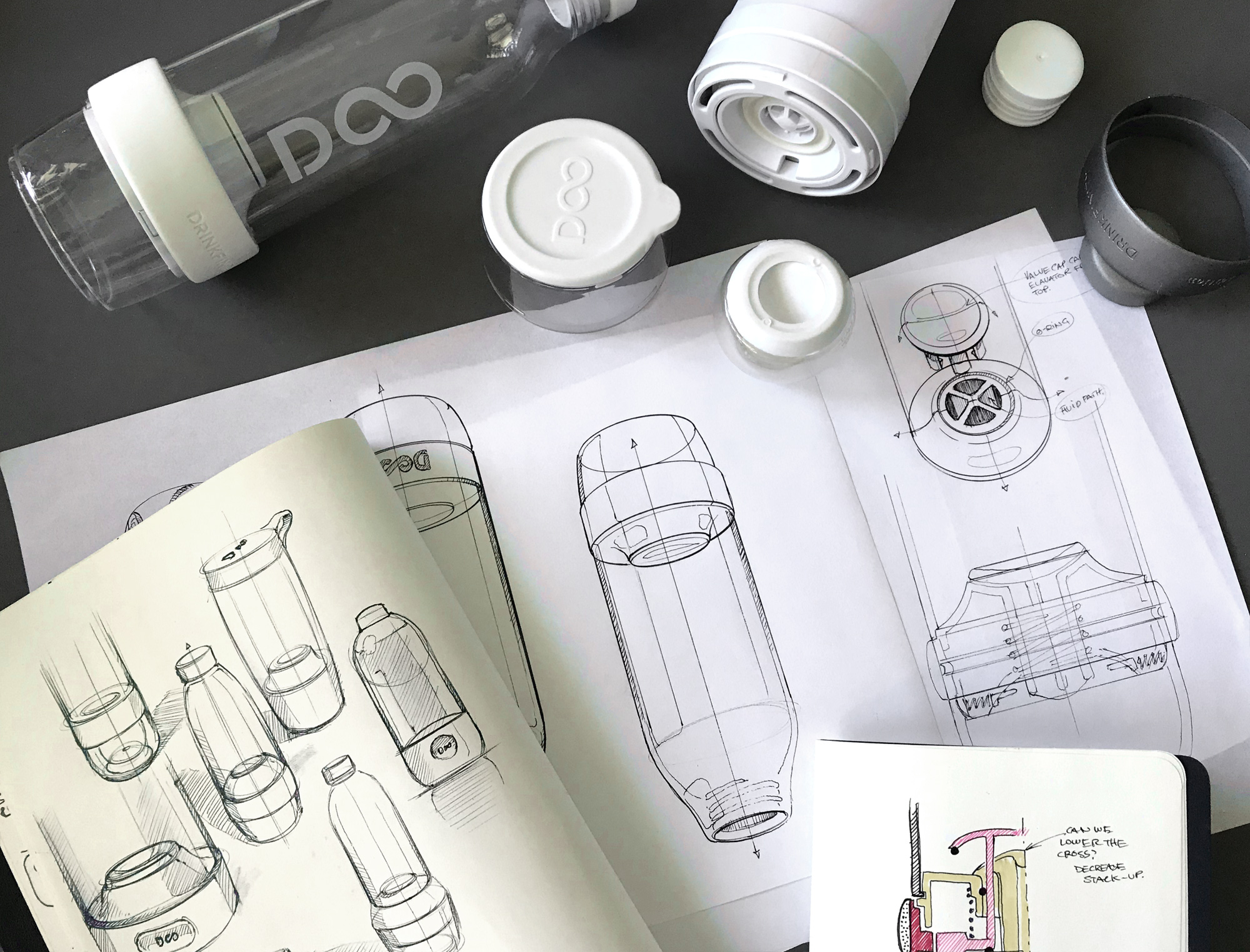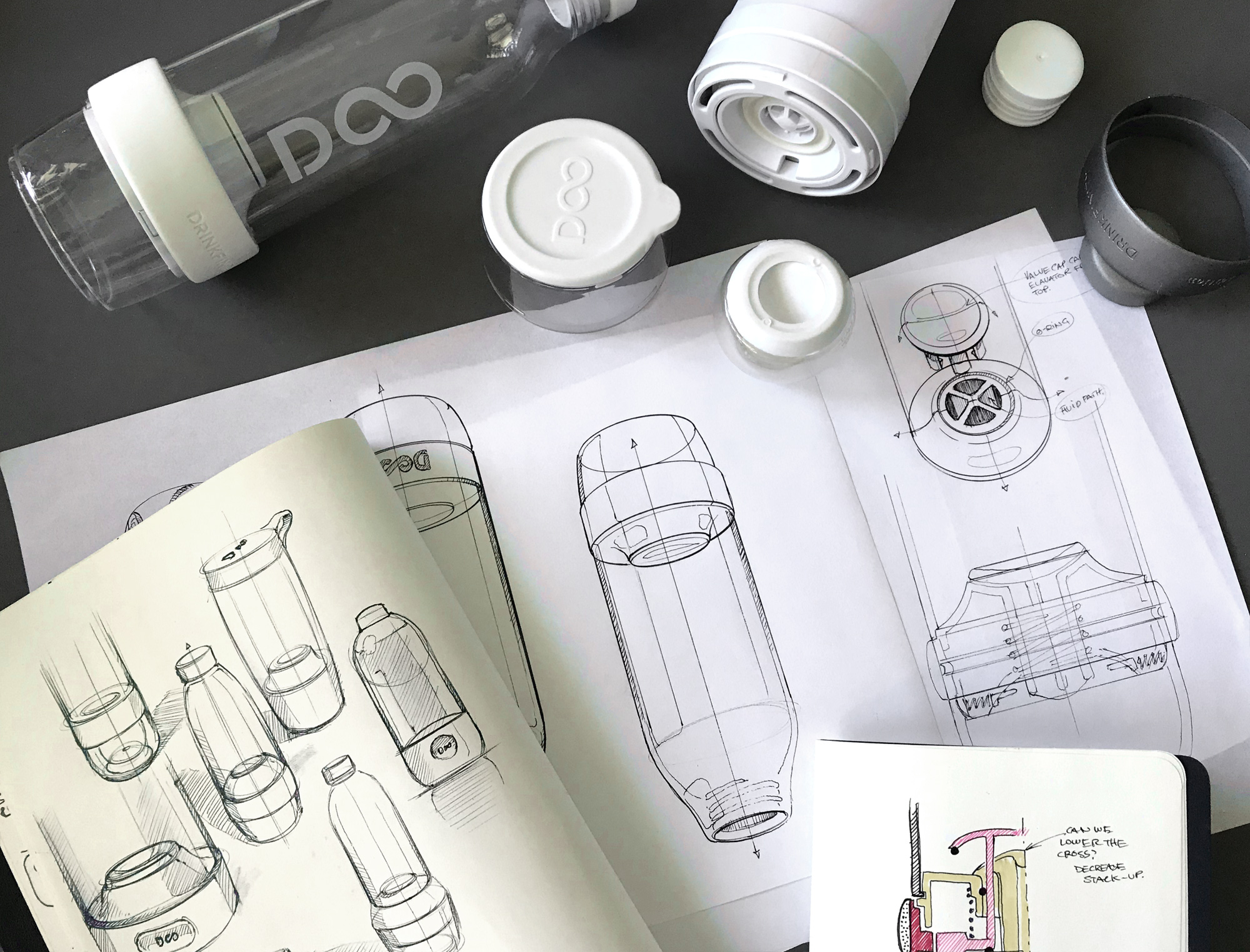 Like what you see?
Let's work together
[unex_ce_button id="content_ncvk8f4u4" button_text_color="#000000" button_font="regular" button_font_size="14px" button_width="auto" button_alignment="center" button_text_spacing="2px" button_bg_color="" button_padding="10px 60px 10px 60px" button_border_width="1px" button_border_color="#000000" button_border_radius="5px" button_text_hover_color="#ffffff" button_text_spacing_hover="2px" button_bg_hover_color="#000000" button_border_hover_color="#000000" button_link="eileen@eileenchiang.com" button_link_type="email" button_link_target="_self" has_container="1" in_column=""]GET IN TOUCH[/ce_button]