PERSONAL PROJECT | Home Workshop
2012- Present
Bamboo Fly Fishing Rods
As an industrial designer, I'm a maker at heart and have a natural obsession for details and how things work. This in combination with my lifelong love for fly fishing has taken me on a journey to learn the dying craft of making split bamboo fly fishing rods. These rods dominated fly fishing in the early 1900s before the introduction of composites such as fiberglass and graphite. Despite technological advancements bamboo rods remain cherished for their unique casting qualities and natural beauty by fly fishermen around the world.
After carefully studying the methods and piece by piece acquiring the tools and skills needed I made my first bamboo rods in 2012. A deeply satisfying journey that had no timeline, no budget just a desire  to make the best fly fishing rod I could possibly build. With about two dozen rods under my belt I began to build rods for fellow anglers in 2015 as a hobby, time permitting.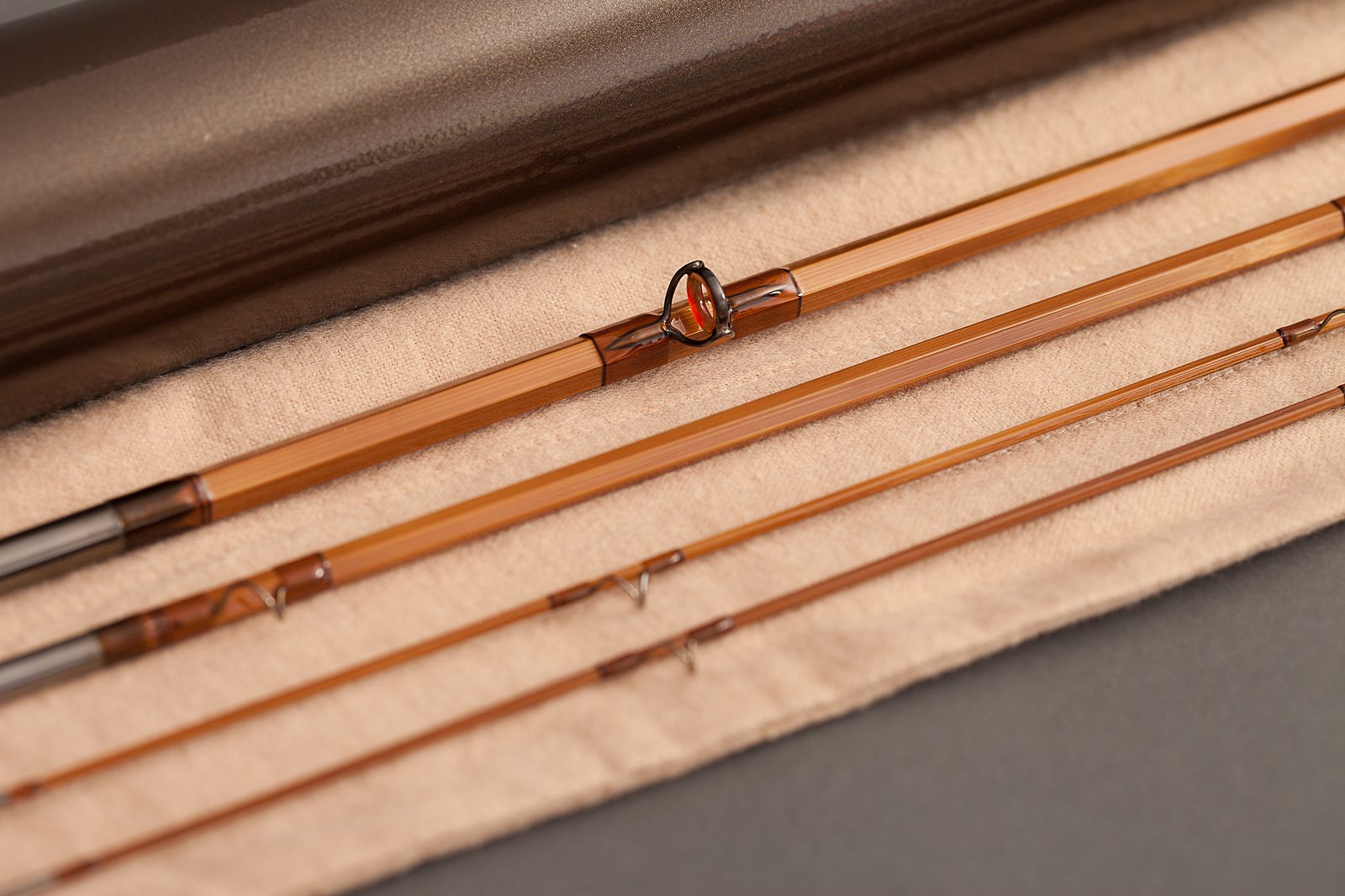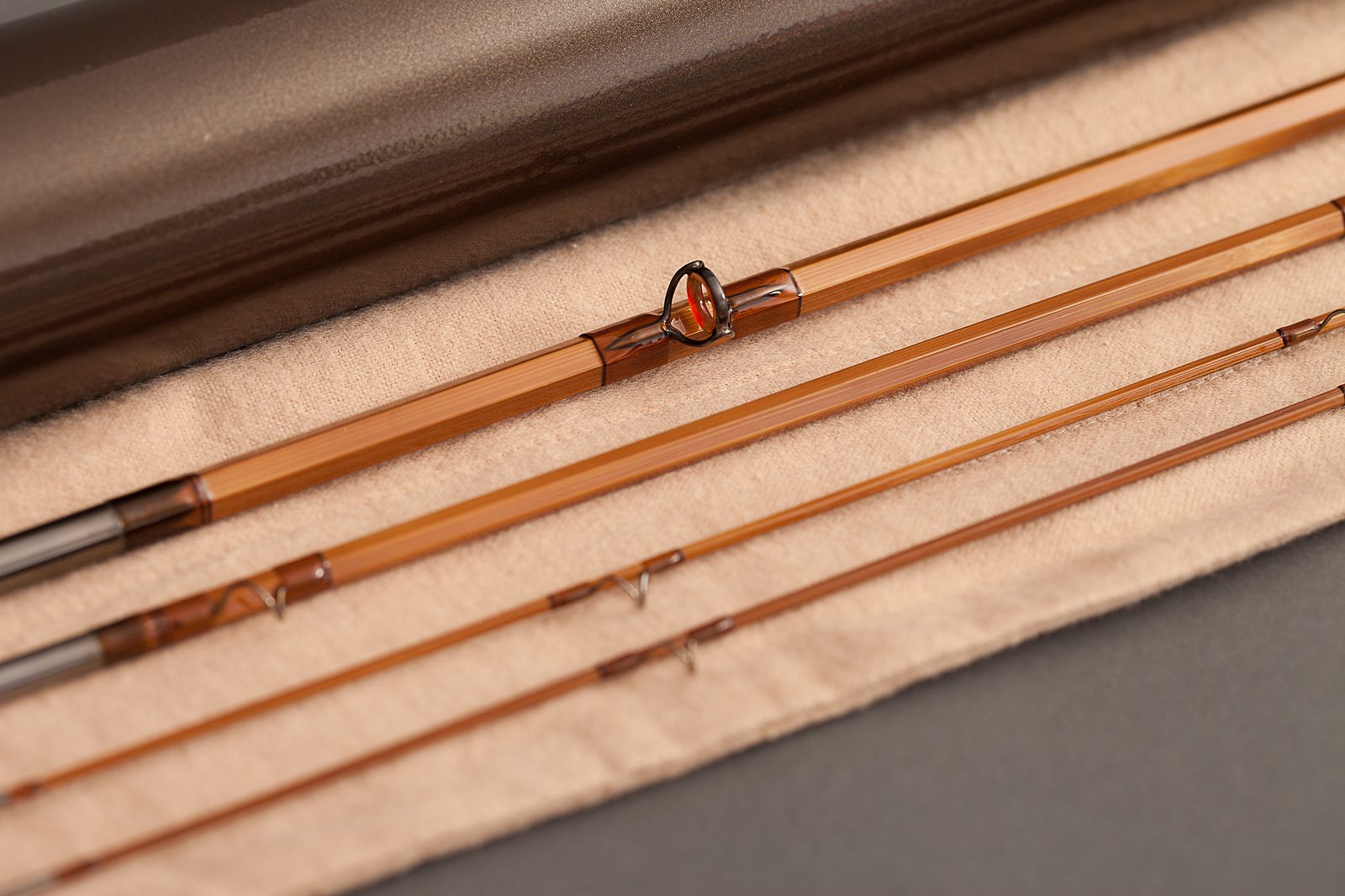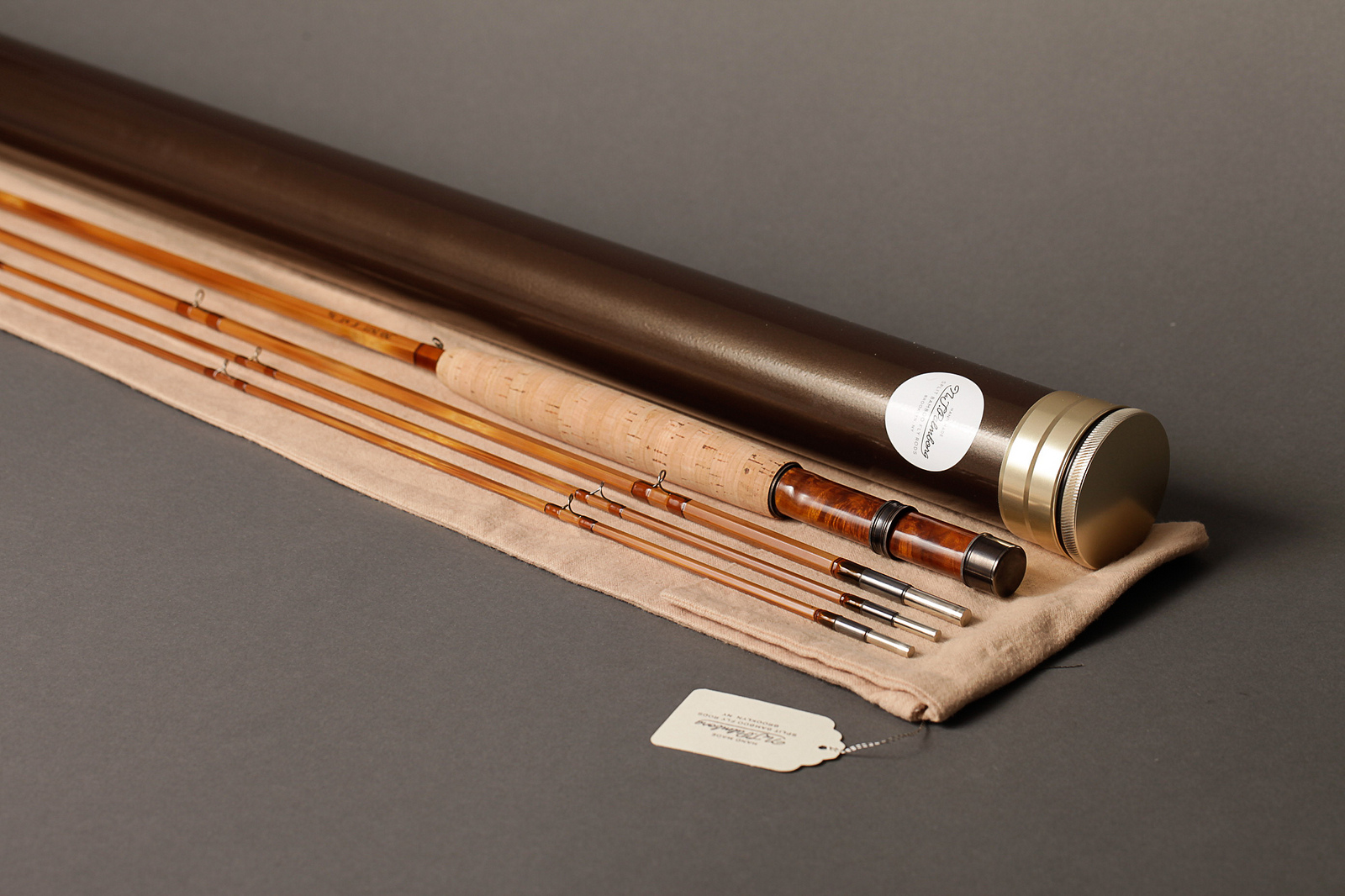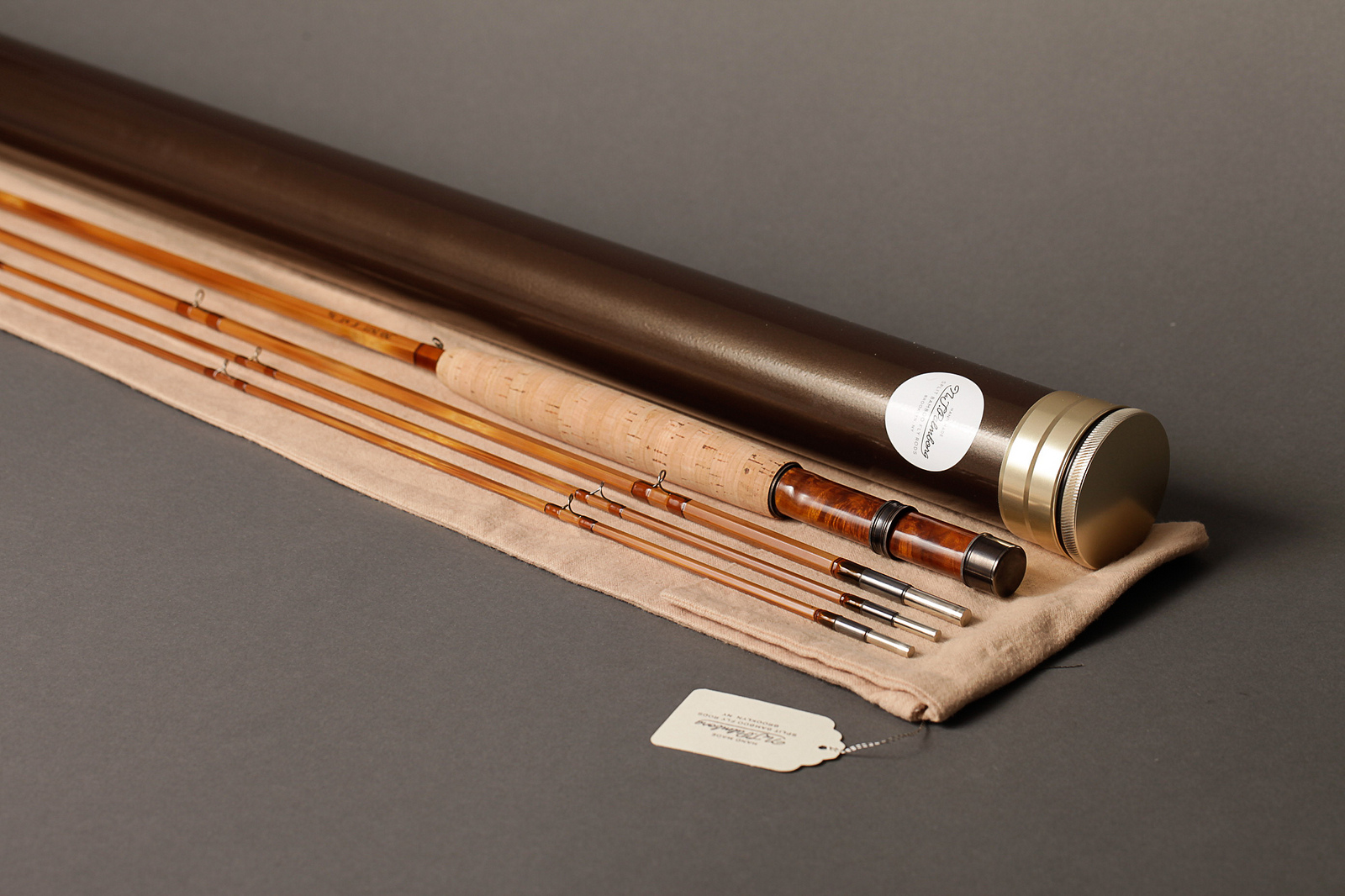 HOW A 3" CULM IS TURNED INTO A PRECISION INSTRUMENT
The dense bamboo used in these rods is known as Tonkin and is imported from China for the purpose of rodmaking. The process of turning the 3" diameter culm into a precision instrument takes approximately 40-60hrs and involves hundreds of detailed steps carefully carried out by hand. The basic process involves  splitting the large culm into thin strips that are then straightened over a flamed before being planed down to precise dimensions using a block plane. A rod section consists of 6 identical strips that are glued together to form the hexagonal structure that makes up the final rod geometry.  The nickel silver hardware and line guides are adhered to the rod using fine silk and a handle is turned from Portugese cork. As a final step the entire rod is protected by several coats of spar varnish.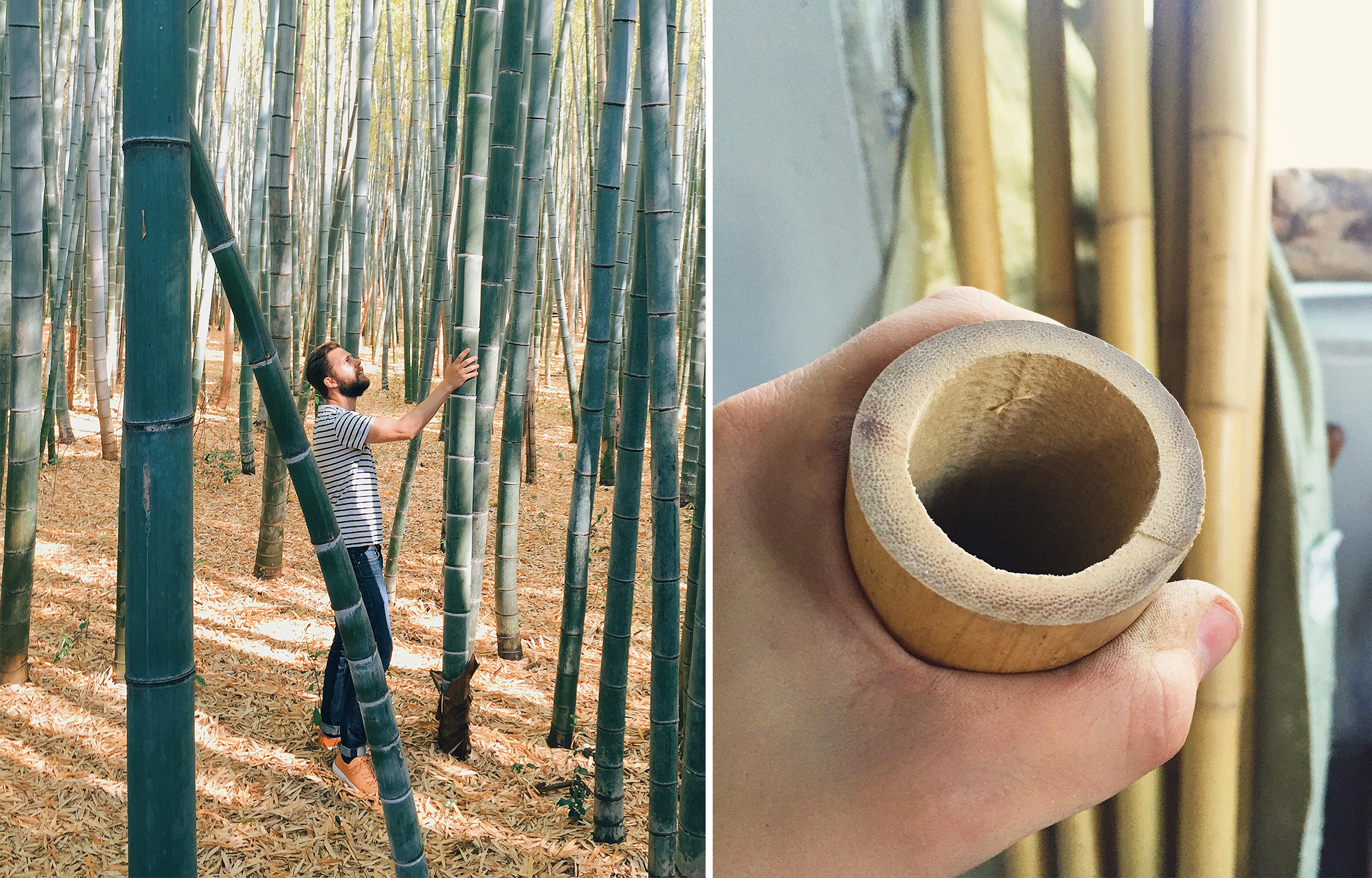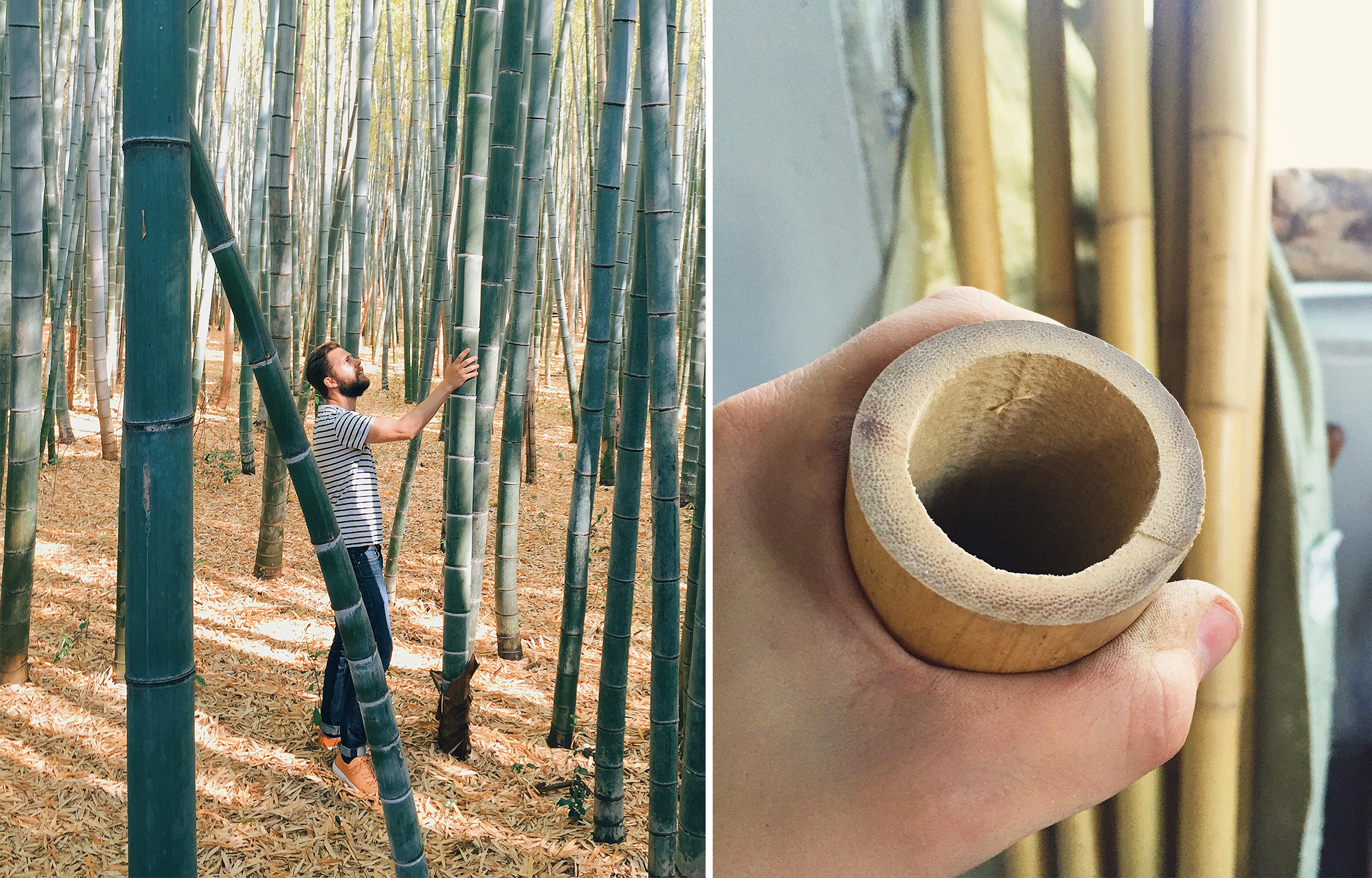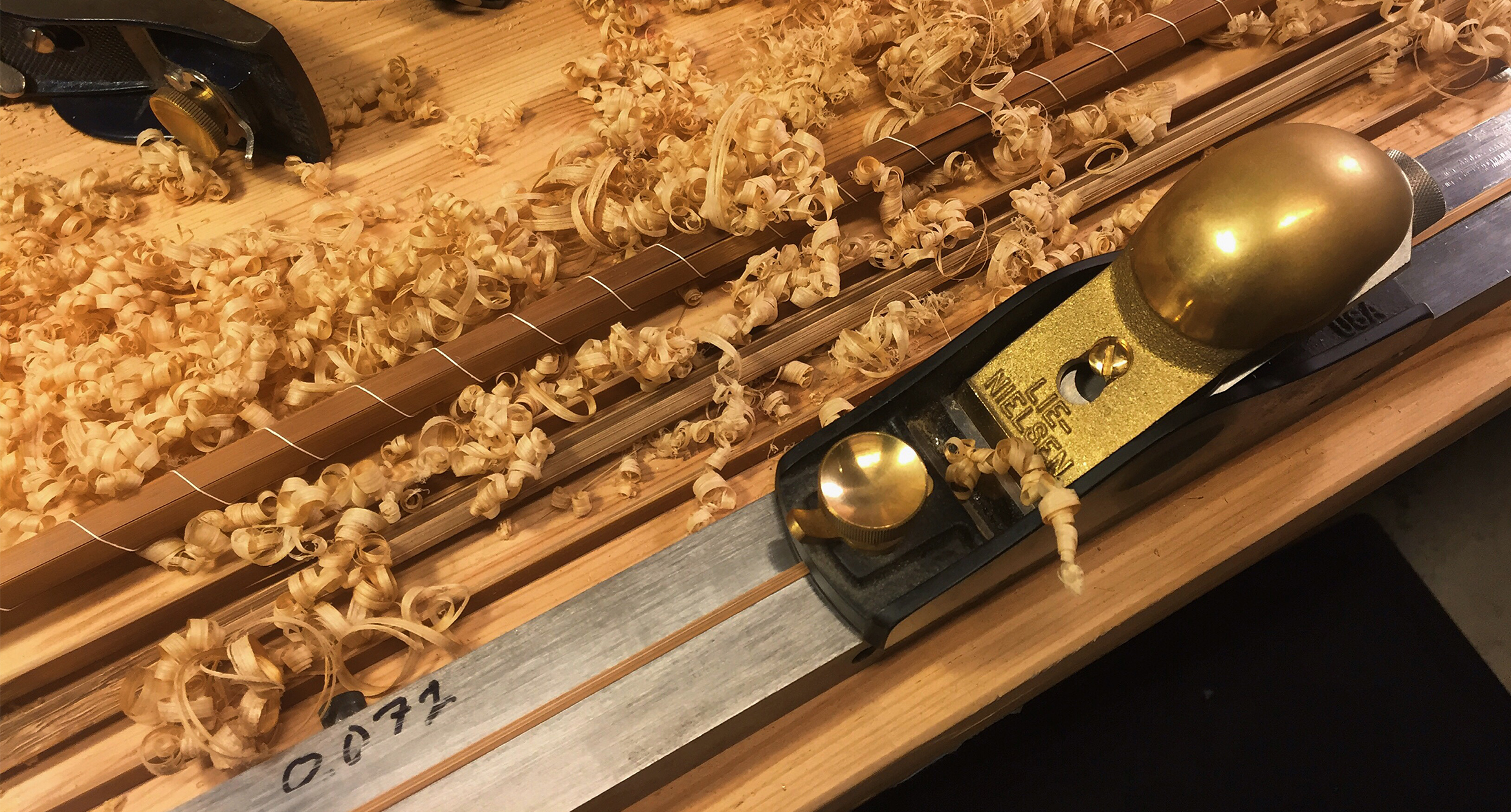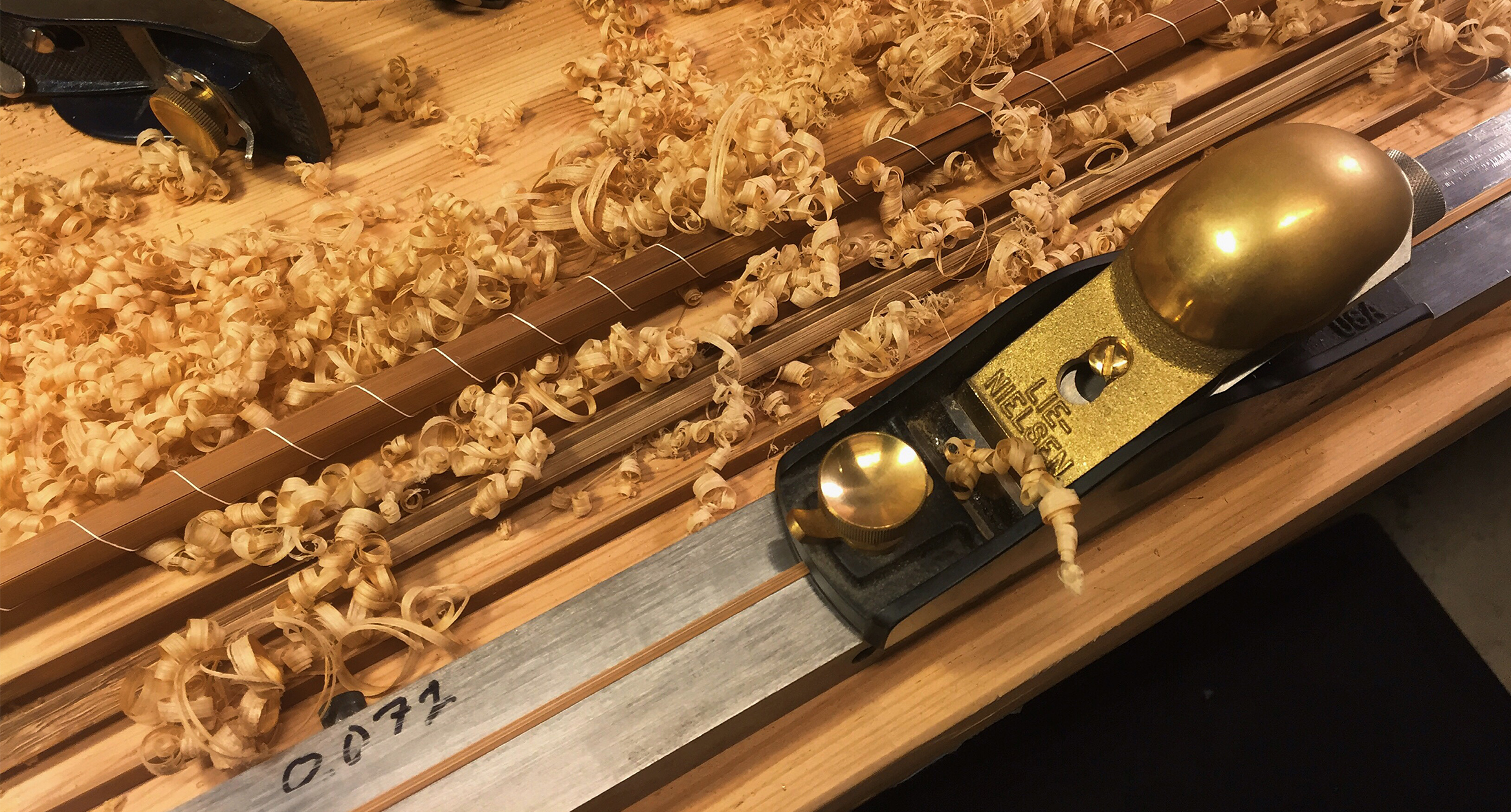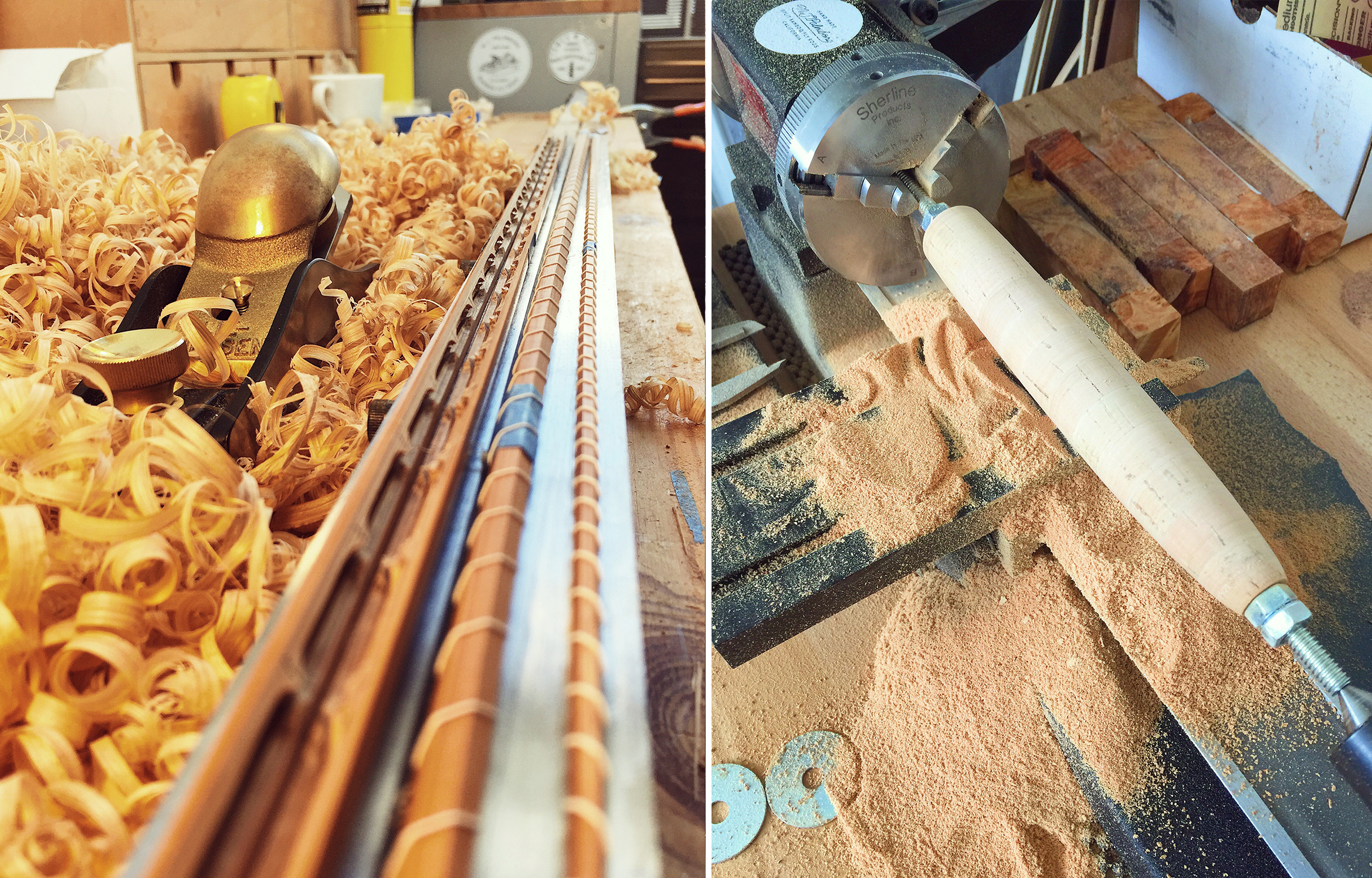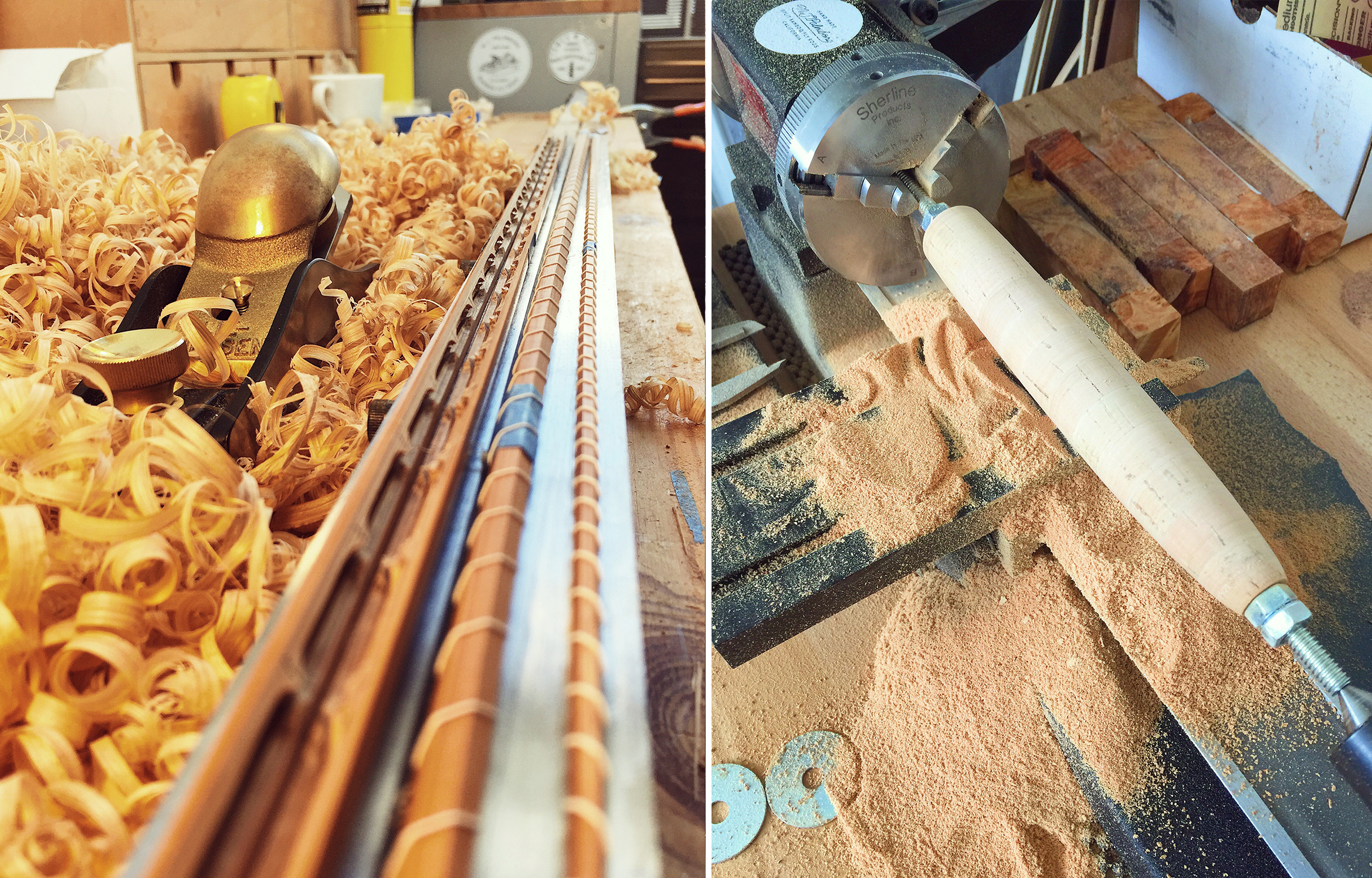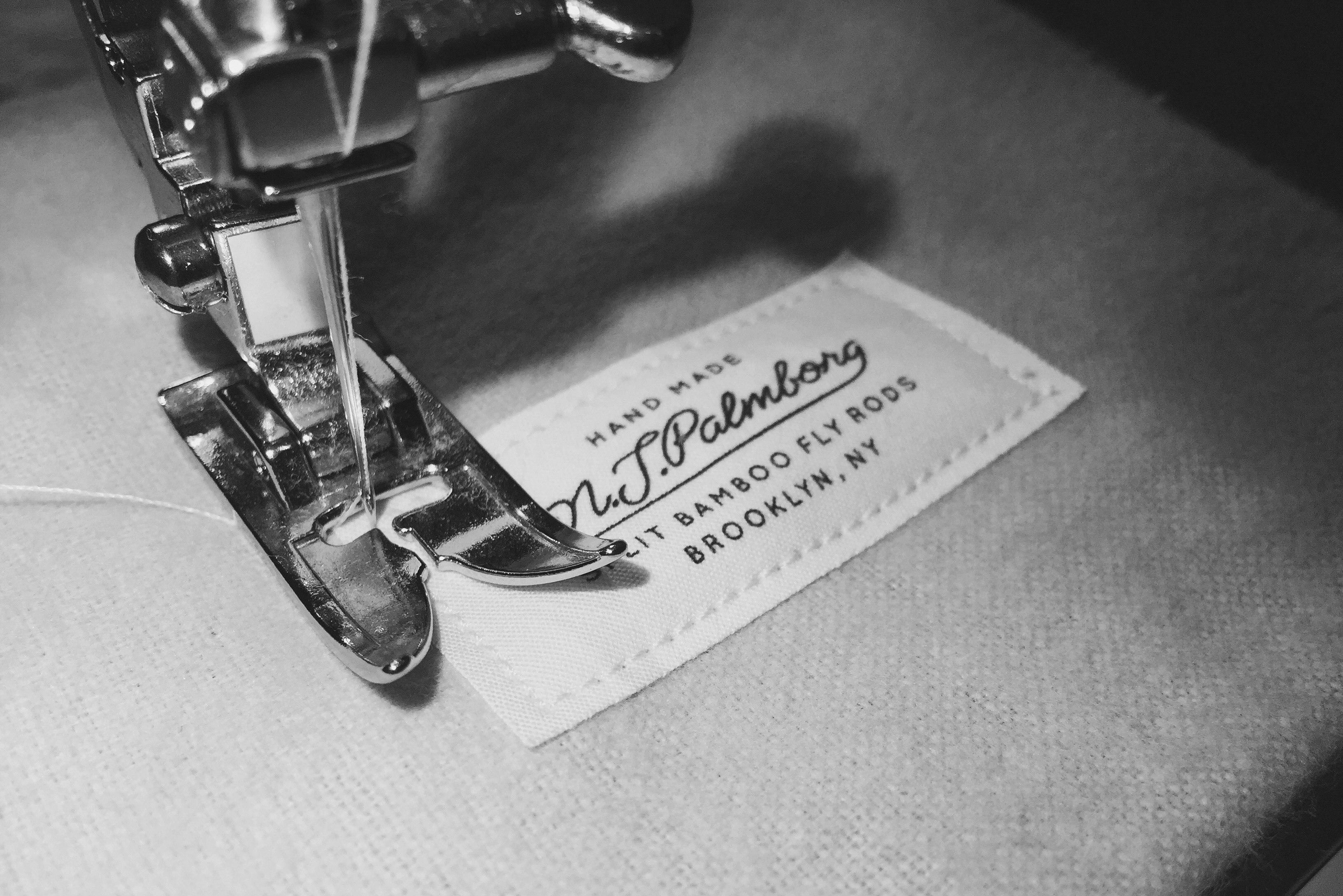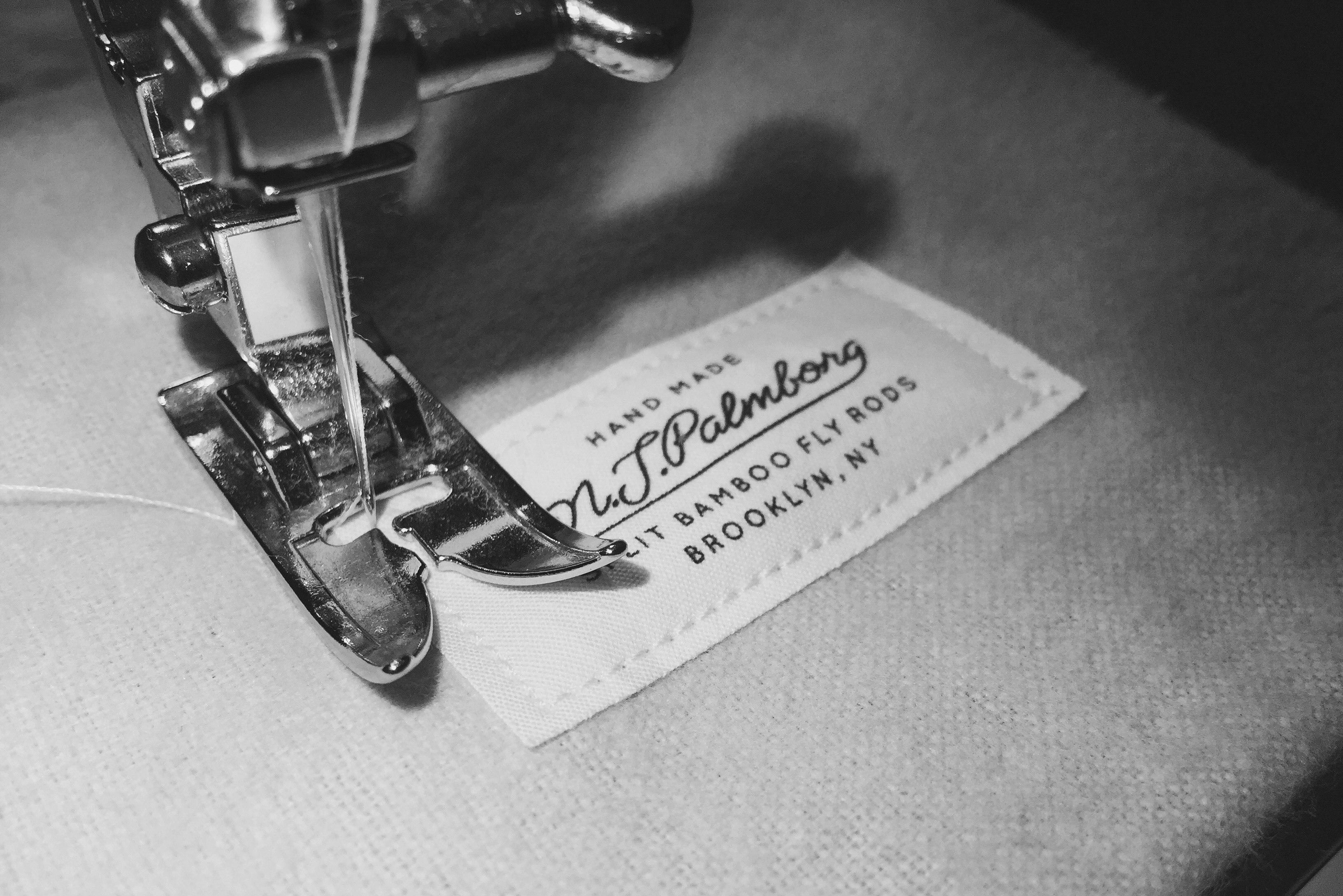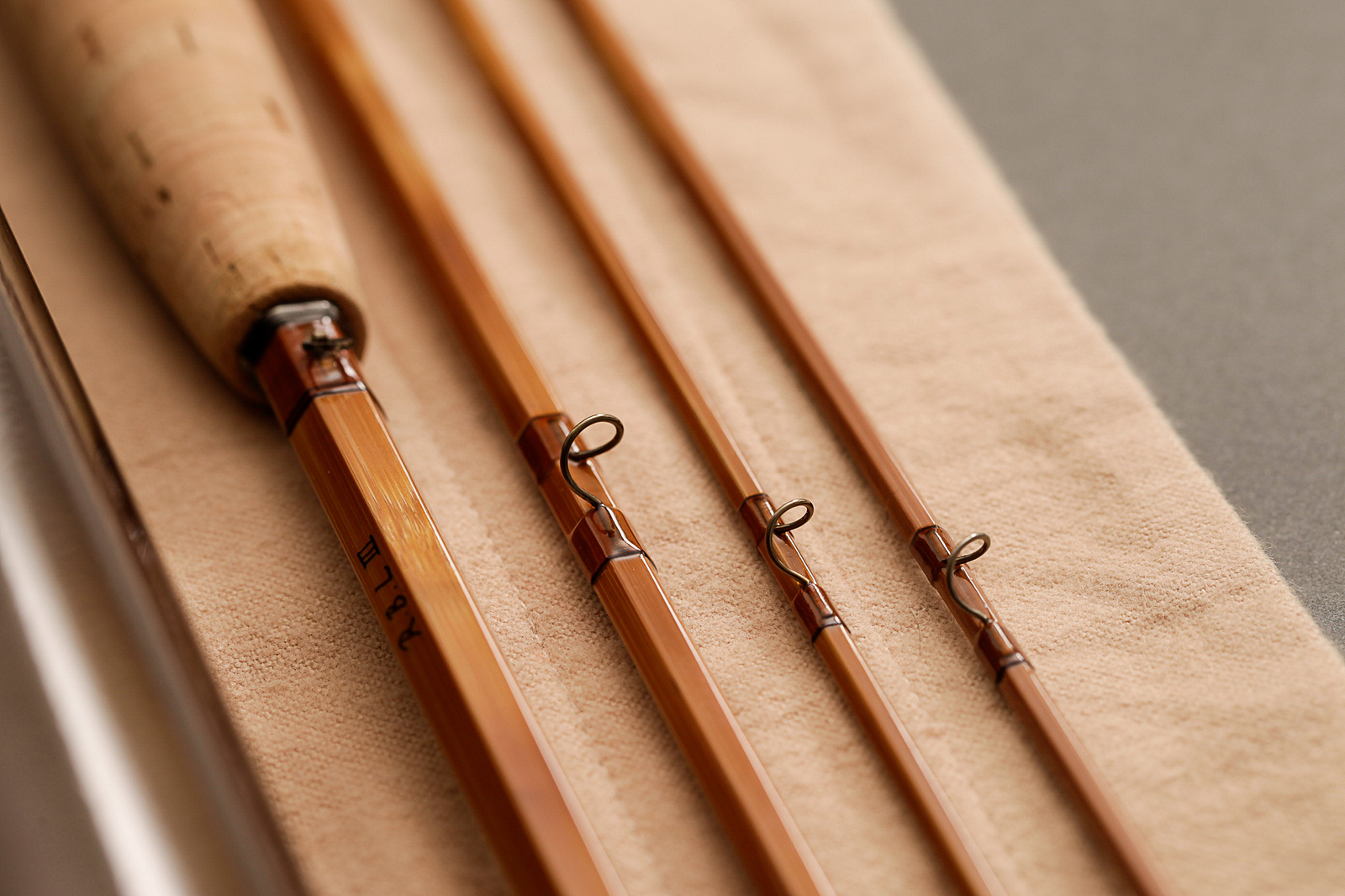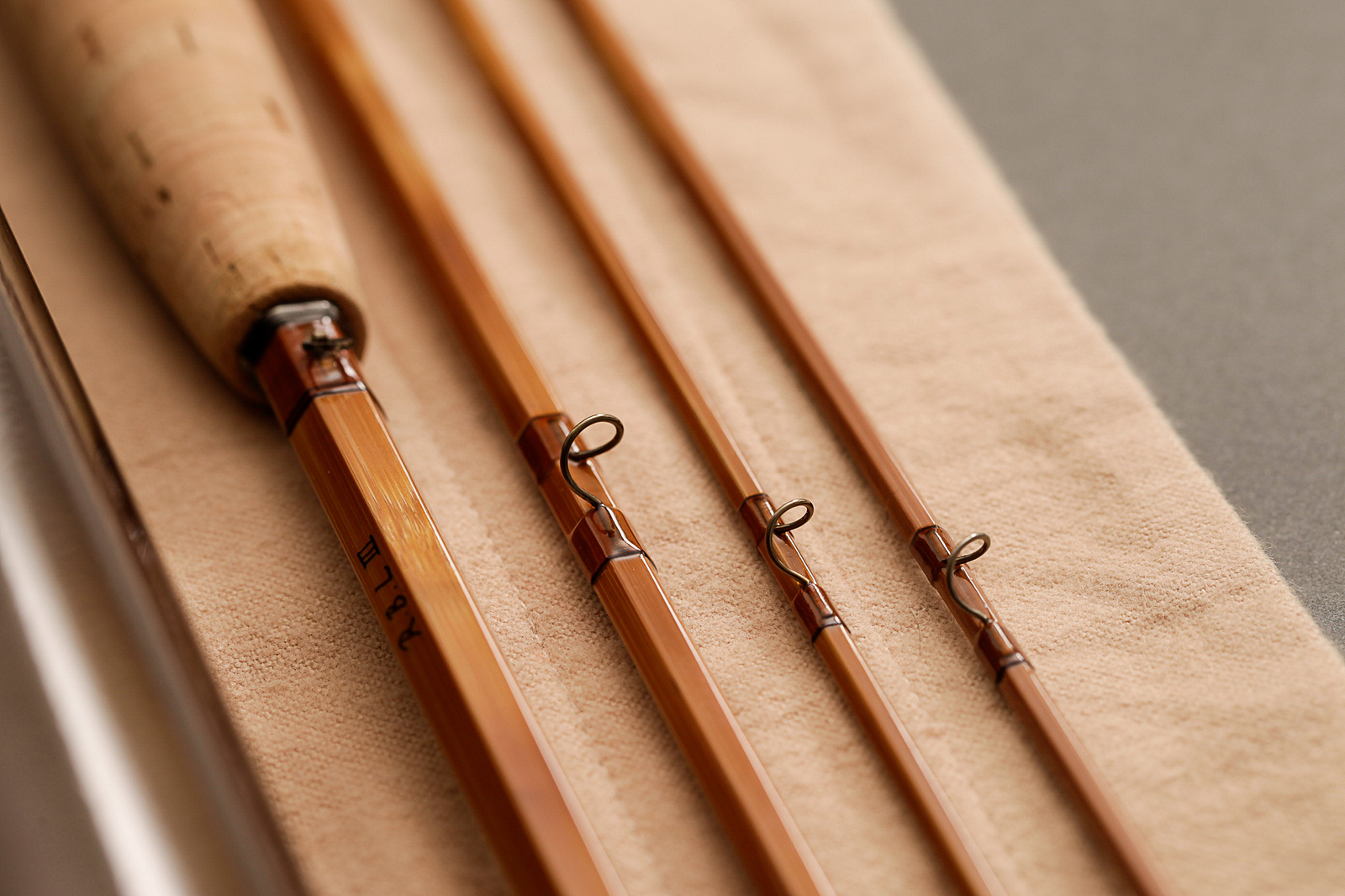 Like what you see?
Let's work together
[unex_ce_button id="content_4nm7v6gb4" button_text_color="#000000" button_font="regular" button_font_size="14px" button_width="auto" button_alignment="center" button_text_spacing="2px" button_bg_color="" button_padding="10px 60px 10px 60px" button_border_width="1px" button_border_color="#000000" button_border_radius="5px" button_text_hover_color="#ffffff" button_text_spacing_hover="2px" button_bg_hover_color="#000000" button_border_hover_color="#000000" button_link="eileen@eileenchiang.com" button_link_type="email" button_link_target="_self" has_container="1" in_column=""]GET IN TOUCH[/ce_button]